MORGAN COUNTY, Ga. — A mom is being charged with murder, accused of shooting and killing her 7-year-old son and then shooting at her husband, according to the Morgan County Sheriff's Office.
Sheriff Robert Markley said 36-year-old Alison Jones is being held in the Morgan County Detention Center. Sheriff Markley identified her son as Maddox Jones.
The initial charges against Jones are murder, felony murder, and aggravated assault.
The sheriff said his deputies were called to a home on Riverwalk Road Monday around 7:20 a.m. for a domestic dispute.
According to Chief Deputy Keith Howard with the sheriff's office, Jones' husband Douglas - Maddox's father - was the one to call 911.
"He was calling to report that his son had been shot," Howard told 11Alive.
When they arrived, they found the child dead in his bedroom.
11Alive SkyTracker flew over the scene, where crime scene tape could be seen. The Georgia Bureau of Investigation also responded to the home.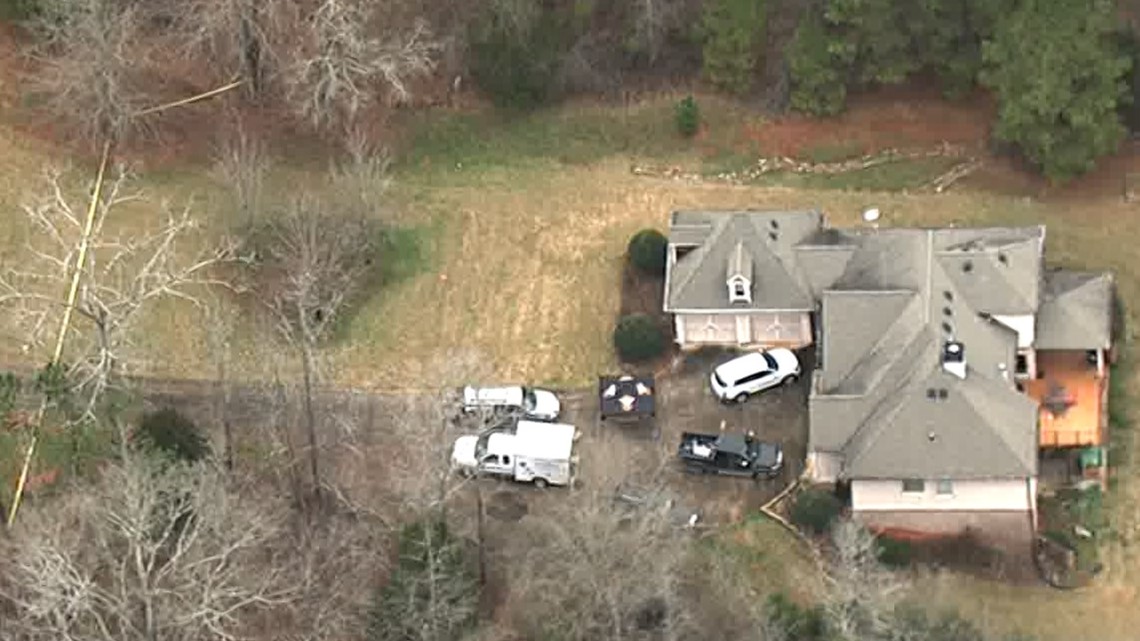 Howard said deputies have interviewed both parents to try to figure out what led up to the shooting.
"We had no prior calls to service here, that we could tell, domestic-related," Howard said. "But the information we were provided right now, between the husband and the wife, that's what we're vetting through, to see if the crime scene matches their statements."
Liz Marchant lives nearby. She is the president of the Riverwalk on the Apalachee homeowners association. She told 11Alive that the family of three were nice neighbors.
"It's just a total shock," Marchant said.
The subdivision is about 70 miles east of Atlanta, on the Morgan County/Oconee County line; it has a mailing zip code for Bishop, which is just across the line in Oconee County.
Marchant said there are about 50 families living in the subdivision, and each home is on a wooded lot of about five acres. So the homes are spread apart from each other and no one, Marchant said, as far as she knows, heard any gunfire.
Morgan County property tax records show that Doug Jones bought the home and property in 2015.
And Marchant said she and others would often see Maddox playing in the yard, and Doug and Alison Jones would wave to them and call out hello.
"It's just a total shock," she said. "We are all just devastated for this family, and it's truly just heartbreaking."
The GBI crime lab will now conduct an autopsy and ballistics tests.
In a first appearance on Tuesday, a judge did not set bond because it was not a superior court hearing. However, Jones is set to have a preliminary hearing in superior court some time in April and could ask for a bond be set.
Meanwhile, investigators are asking anyone with any information that can help them to call Chief Deputy Keith Howard at the Morgan County Sheriff's Office: 706-342-1507.
And Howard asked for the public to keep the family in their thoughts.
"It's very difficult, and our prayers go out, certainly, for the child, and the family that is having to mourn through all this, as our prayers go out to the mother and the father with the incident that took place, here," he said.