FAYETTEVILLE, Ga. — A state agency is investigating an abuse complaint at a Fayette County daycare. A mother alleged one of her 3-year-old daughter's braids got ripped from her scalp Tuesday.
The daycare is at a house in a quiet Fayetteville subdivision. It's been licensed by the state since 2015 and state records show it has had clean reports since shortly after it opened.
The mother, a woman named Arielle who asked us to withhold her last name, posted a photo of her daughter on Instagram and said "a little boy bit her braid and ripped it from the scalp."
The mother confirmed the allegation in a phone call with 11Alive news. The photo she posted shows a bald spot but no apparent injury.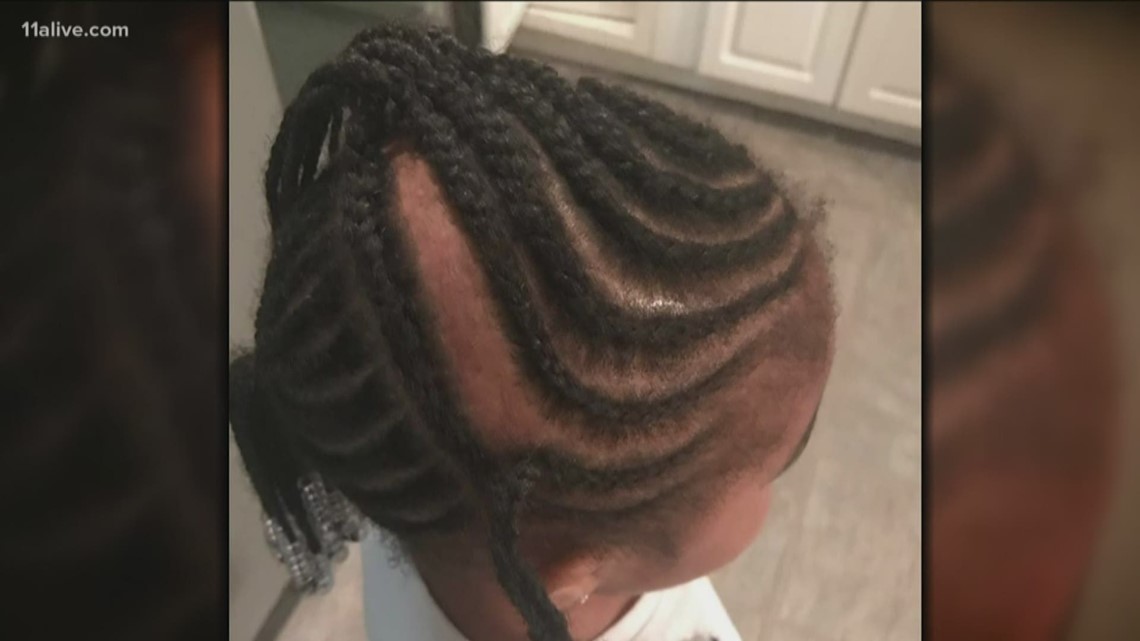 When we visited the day care, proprietor Mildred Brown told us she was "not aware" of the allegation and declined further comment.
A state inspection at the home daycare in May showed one caregiver watching six children. The inspector found it in "good standing" and "quality rated."
The mother said the caregiver was on another floor of the house when her daughter's braid was pulled.
A spokesman for the Department of Early Care and Learning, the state agency that inspects daycares said "we are looking into the allegations. The health and safety of Georgia's youngest learners and peace of mind for their families is always our top priority."
The state investigation will likely take about thirty working day. If substantiated, the state could sanction or even close the day care.