GWINNETT COUNTY, Ga. — In the ongoing saga regarding the Georgia governor's race, a federal court judge has granted a temporary restraining order requiring Gwinnett County to accept absentee ballots where applicants had an error or omitted their birth date.
The lawsuit ties to a challenge to the 2014 law defining the procedures for processing and rejecting absentee ballots. This is defined in Georgia Code § 21-2-381.
Judge Leigh Martin May said the Gwinnett County Board of Elections would have to count all absentee ballots that had been previously rejected because they were missing or had incorrectly placed the year of the voter's birth on the form.
"Plaintiffs argue that Gwinnett County has rejected at least 265 absentee ballots solely because voters omitted their year of birth and at least 58 absentee ballots because voters erroneously wrote that they were born in 2018," the lawsuit said.
May also stopped Gwinnett County from certifying its election results until the ballots in question were counted.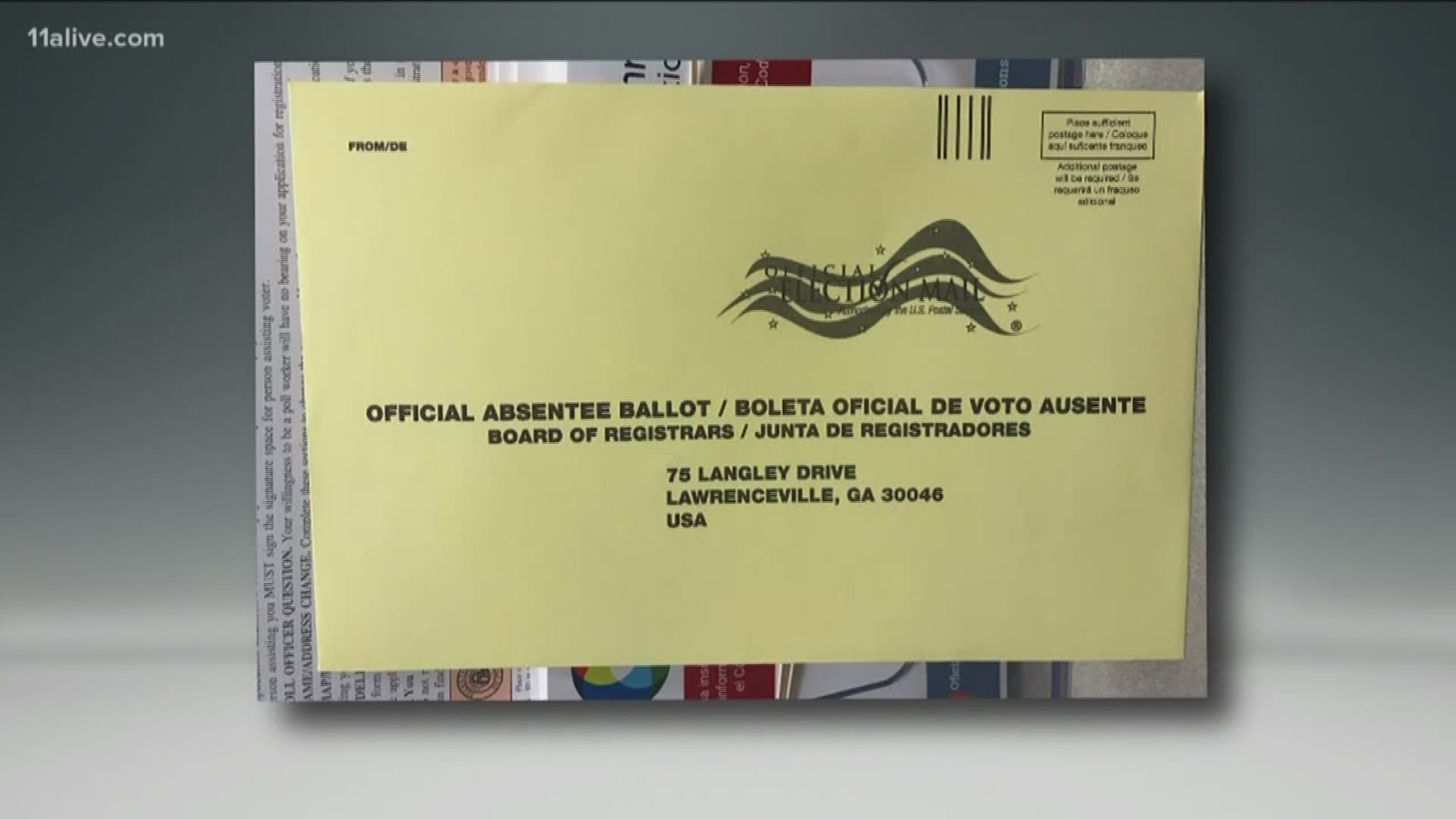 "The Court is not convinced that requiring Gwinnett County to count a discrete number of ballots that it already has in its possession will cause chaos and uncertainty across the State," the lawsuit went on.
Campaign officials for 7th Congressional District Democratic candidate Carolyn Boudreaux released a statement Tuesday afternoon supporting the ruling.
"This ruling is a good first step, but federal law requires Gwinnett County to count every eligible vote," said campaign spokesman Jake Best. "The county previously rejected hundreds of ballots for trivial reasons, including, but not limited to, year of birth. We will continue to fight to have every eligible vote counted and every voter's voice heard."
Boudreaux remains locked in a battle for the 7th District seat presently held by Republican Rob Woodall. As of Tuesday afternoon, Woodall has a narrow lead of only 901 votes over Boudreaux, leaving a final decision in the race up in the air.
There are at least two other major federal lawsuits that have been filed which may prolong Georgia's midterm election process.
On Monday evening, a federal court judge ruled on a case brought by Common Cause Georgia against the Georgia Secretary of State's office. In that case, the judge ordered the Secretary of State's office to delay certification of the results of the general election until Friday, Nov. 16 at 5 p.m.

In addition, the Secretary of State's office is ordered to establish a free-access hotline or website for provisional voters to determine whether their ballots were counted, and if not, why.
On Sunday, Abrams filed a federal class-action lawsuit seeking to force a delay in the official certification of the governor's contest.

While Monday's decision in the Common Cause suit would certainly cover the first provision of her lawsuit, a second item within her suit seeks to require county registrars in all 159 counties across the state to accept absentee and provisional ballots as defined by procedures set forth in the 2010 Georgia law describing the accounting for provisional ballots (O.C.G.A. § 21-2-419).