Police believe a mother called 911 after stabbing four of her children and their father to death on Thursday morning.
Authorities received the call shortly before 5 a.m. Once officers arrived at the house in a mobile home community off of Emory Lane, they discovered the bodies of five people. Another child was found seriously injured.
All of the children involved were under the age of 10 and the father was in his mid-30s.
PHOTOS | Stabbing leaves several children, one man dead in Loganville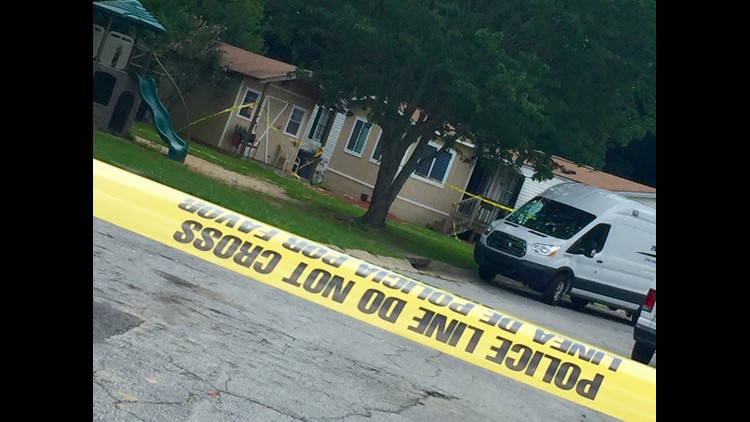 One additional child who was also seriously injured was also found inside the home and has been transported to the hospital. Her age has not been released.
The mother of the children, identified as Isabel Martinez, was taken to Gwinnett County PD headquarters, where she was later charged with five counts of murder, five counts of malice murder and six counts of aggravated assault. The motive is not known at this time.
"What prompts a person to take the life of such innocent children and her spouse is something we may never understand. This is a horrendous crime not only for the victims but for the extended family, neighborhood and community. We are hoping and praying that the remaining victim survives his/her injuries and makes a full recovery,"said Gwinnett County police spokesperson Cpl. Michele Pihera.
Afterschool club director for the Path Project Jim Hollandsworth, says he saw a few of the children come down to the community center. Two of the kids were in the third grade and one of them was in the first grade, he said. "Sweet kids. Great kids." He said the children participated in the programs that were offered and that the family may have moved there possibly three or four months ago.
A neighbor said her daughter played with two of the kids, both girls.
Pedro Ramirez, a 15-year-old neighbor of the family, told 11Alive's Deborah Tuff that the mother's father died 15 days ago and she was upset that she could not go back to Mexico to attend his funeral.
Ramirez said the family would hold barbecues and that the mother seemed like "a happy person". Recently, she started acting differently and had become "a lot meaner" than normal. "She kept saying she kept seeing things," Ramirez said.