It's never too early to get in the Christmas spirit, right? That's the mindset of the Lamb family who recently put up all their holiday lights, despite Christmas being more than eight months away. The display is not your average set of twinkling lights. It's a fully automated show, and it's all synced up to music.
"I've been in technology on my life," Jason Lamb said. "I'm an IT geek so to speak, so I like to tinker with technology a lot."
With help from his family, Lamb said he started decorating their home for Christmas about six years ago. Each year, the displays become more elaborate, he said.
"If I'm going to do Christmas lights, I'm going to do them my way, and I'm going to show people something that they've never seen before," Lamb said. "That's kind of what my goal was."
According to Lamb, the current display is a custom-built network of lights, pipes, and computer technology that was pieced together over the course of a year. He said putting everything back up after just taking it down a few months ago was not a fast process.
"I'm way ahead of Christmas this year," Lamb said laughing. "It actually took us about a week to set up and get everything tested, because we actually had to build some new pieces to go on our house. I'll probably take part of it down once the shelter-in-place goes away."
So how is he able to sync the lights with music? He said it's all done through a free program called xLights.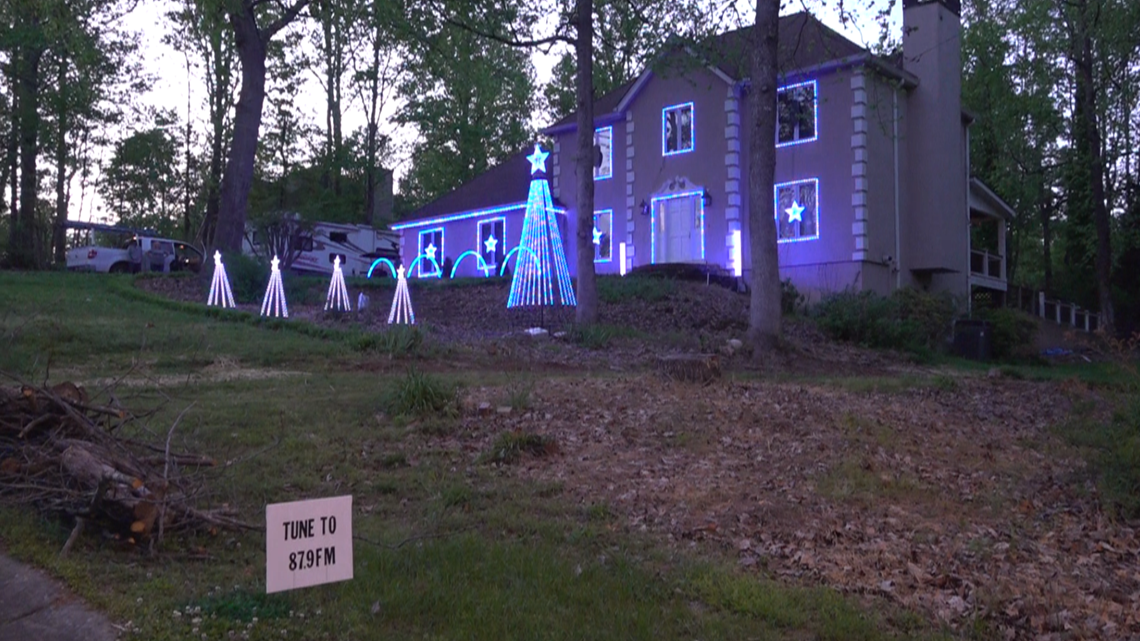 "Essentially the lights are controlled with a computer network," Lamb said. "There are computer controls at various locations throughout the yard that control different elements. They're all connected with a computer network, and then I have a PC set up that kind of controls the lights. I can take the xLights program and I can actually import the songs, then I can apply the effects to the whole house, to an individual piece, or to an individual bulb. Sometimes it can take upward of 40 to 50 hours to program a song."
That did not stop him from programming a special birthday song for a family friend on Monday night.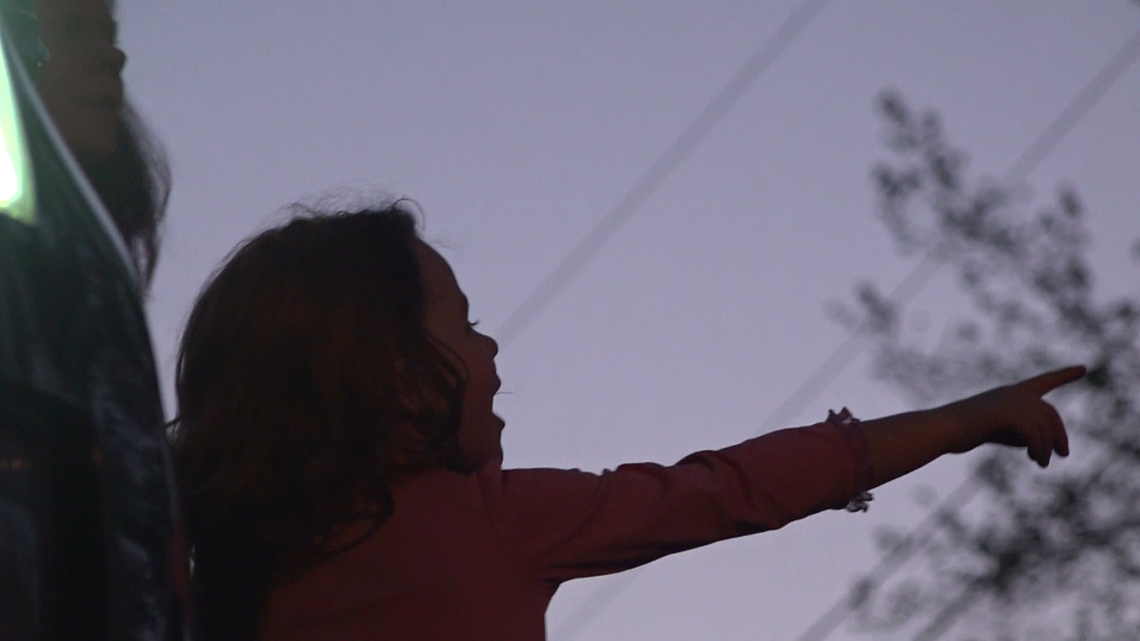 "Jalynn Barr that owns Community Cup in Cumming, she's a very dear friend of ours. We have been to all her girl's birthday parties," Lamb said. "It was Cali's 6th birthday, and she couldn't technically have a party. So we thought 'how do we do something that would be very special to her? Something that she's not seen before.' So I did a custom sequence for a birthday song for her, from basically a cut of Disney's birthday song, and I think she enjoyed it."
Based on the nonstop laughter and dancing, it was clear the 6-year-old very much enjoyed the birthday surprise, albeit different than her previous birthday parties.
"The kids dancing around, and people just enjoying it, that's the only reason we do it. That's our payoff, is to make other people happy," Lamb said.
Want more Cumming news? Follow us on Facebook.