CUMMING, Ga. — Shuckin' Shack Oyster Bar is known for its oysters and shrimp. So the seafood restaurant decided to incorporate its most popular menu items into this week's Cocktails in Cumming.
The 'Shack Attack' is the restaurant's spin on a bloody mary. The cocktail features pepper vodka, shack secret spicy sauce, and a homemade bloody mix recipe. The cocktail glass gets a rim of Old Bay seasoning. The bartender then tops it off with olives, lemon, lime, and a chilled shrimp.
Shuckin' Shack Oyster Bar staff recommends pairing the spicy cocktail with a dozen oysters on the half shell.
The restaurant located on Peachtree Parkway in Cumming is open Sunday through Thursday from 11 am to 10 pm and Friday and Saturday from 11 am to 11 pm.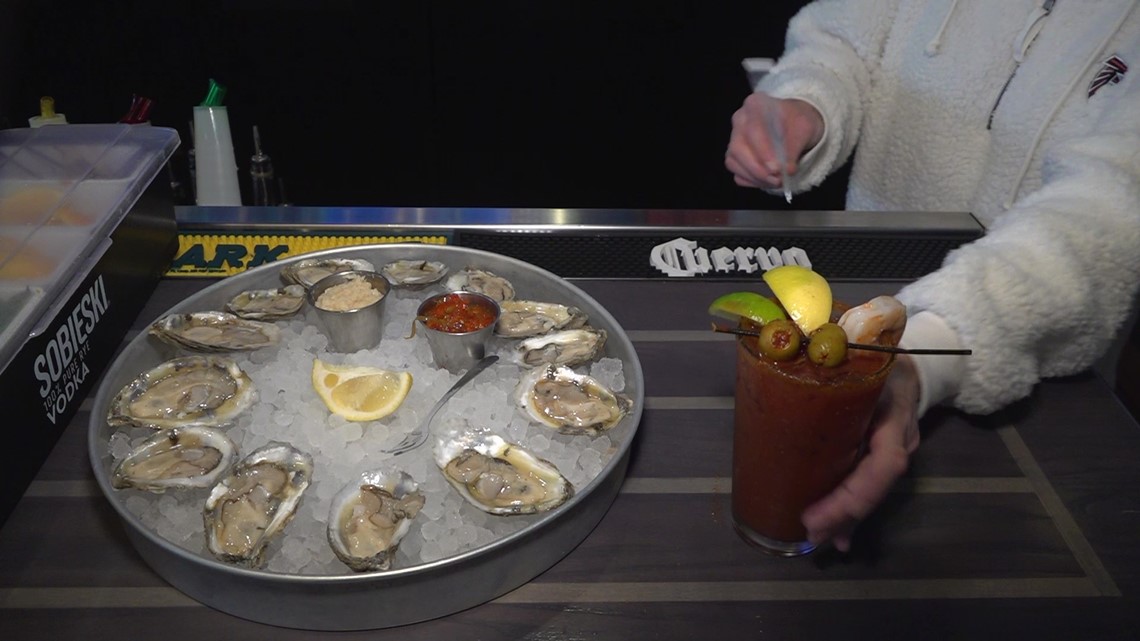 Want more Cumming stories? Like us on Facebook.
OTHER COCKTAILS IN CUMMING: