CUMMING, Ga. — Family owned and operated farm, Stoney J's is attempting to make its stomp in the wine world. The farm and orchard is hoping to become the first winery in Forsyth County by next summer.
The seven-acre farm is located on Stoney Point Road off of Peachtree Parkway in south Cumming. Sean and Stephanie DeNardo, along with their four children and Sean's parents, Richard and Linda run and operate the farm.
The Denardo family moved to the property five years ago and began selling eggs and honey. Sean says the notion of a winery came out of the idea of planting grapes on the backside of the property.
"We were trying to figure out what to do with the back of the property, and that's when we said 'why don't we have a vineyard'," says Sean.
The family has now planted close to 430 grape plants including the Georgia native grape, muscadine. "The muscadine grape has traditionally had a bad rap, but what many farmers are learning is you can make a dryer and less sweet muscadine wine. That's one of the things we're trying to do here...change the perception around muscadine wine," says Sean.
Sean DeNardo, co-owner of Stoney J's Farm and Orchard, says they were drawn to the idea of a winery because of the lifestyle, "my wife and I don't drink wine, but we love the people and stories that come along with this type of industry."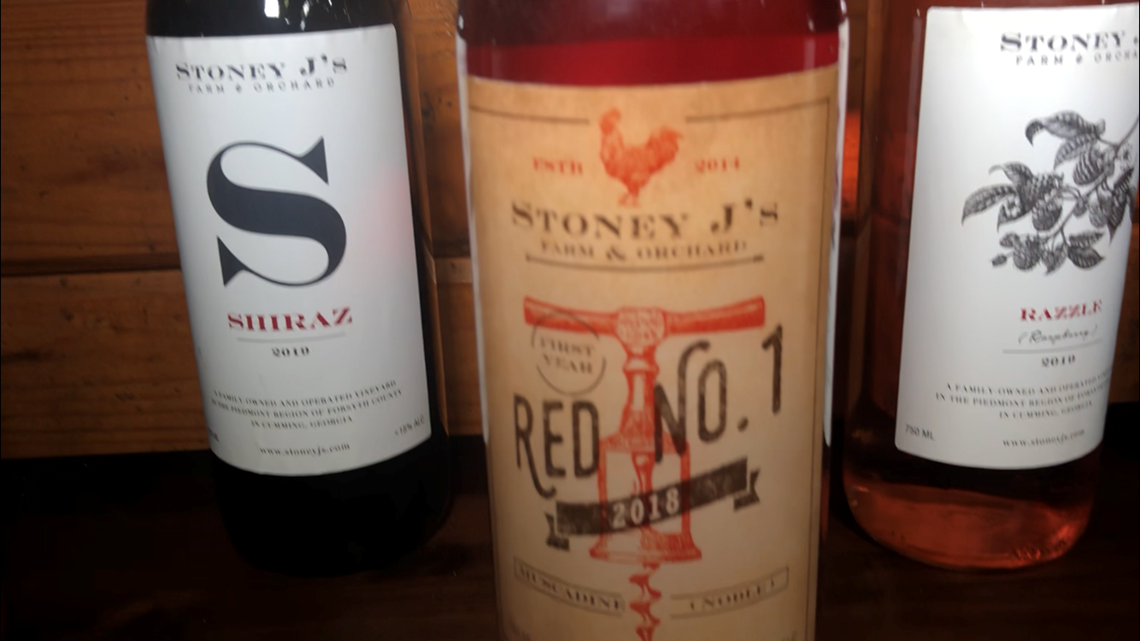 Plans for the property include having a wine tasting room, a brick oven and dining area for serving pizzas, and a meeting space venue. In addition to launching their winery, the DeNardo's recently acquired goats and hope to start selling goat cheese and milk.
Sean says the winery should be open for business by the summer of 2020. Right now, the family is working to obtain a conditional-use permit from the county to operate the first-ever farm winery in Forsyth County.
Want more Cumming news? Like us on Facebook.