CUMMING, Ga. — By now, it should come as no surprise that businesses across the area are closing their doors, waiting for the coronavirus pandemic to pass. Nevertheless, NoFo Brew Co. is still making and distributing beer. It just has to be consumed offsite. The taproom, which just opened last September, was closed a few days ago, but those craving a craft beer can still pick one up.
"Right now, our only source of revenue is to-go sales of our prepackaged 32 oz. crowlers," Joe Garcia, co-founder of the company, said. "The community has been incredible in supporting that. In fact, we sold out last week. We were offering them Thursday through Sunday last week, but we did not make it to Sunday before we sold out. So we have obviously stepped it up since then. We're gearing up and ready to rock again for this week and beyond."
He said all NoFo Brew Co. workers are still employed and being paid through the sale of the crowlers.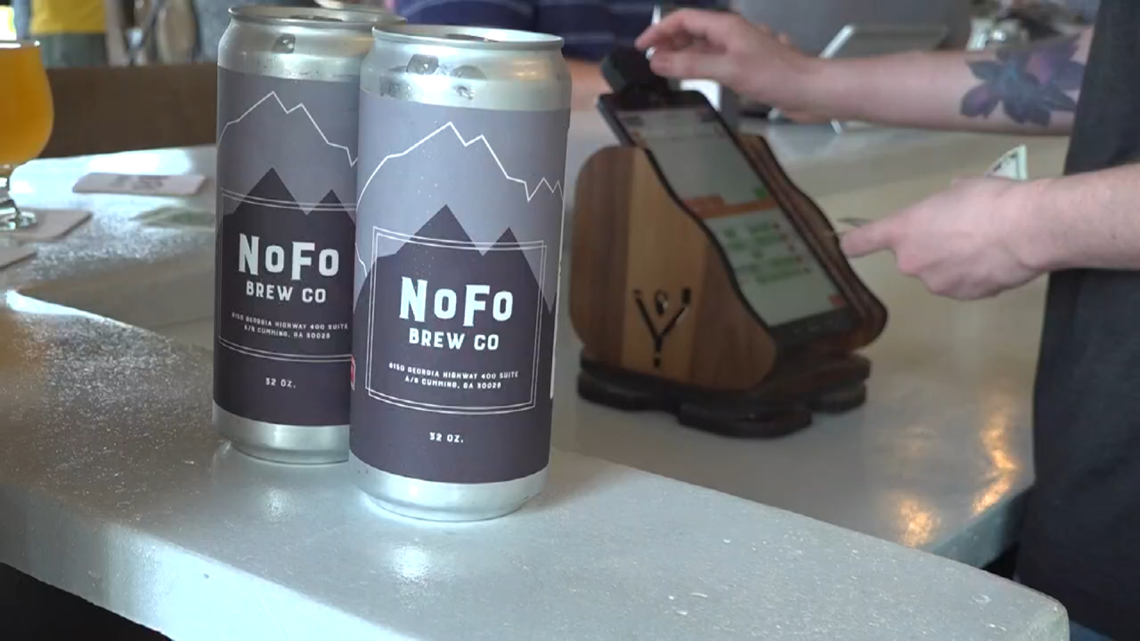 "We really wanted to showcase the heroes, and that's our 14 staff members that did not ask for this, did not cause this," Garcia said. "The majority of their income is in tip wages which aren't being provided right now. So we just wanted to connect the community, the people that believe in supporting us and buying our beer, with the 14 people that make this place happen and make it great. That's why we decided to give 100% of the proceeds from all of our crowler sales to fund our staff."
He said they feel fortunate to have dedicated employees and are doing everything they can to keep everyone on staff.
"So far, we are retaining 100% of our staff, so all of our front of house, obviously our brewing staff, and our leadership team," Garcia said. "We're cleaning everything top to bottom multiple times a day. We're doing spring cleaning, organizing, maintenance, and projects that we had on the list that we were too busy to get to. So our staff has just really rallied in this time and has been incredibly helpful in making this place even better than it was before we opened."
As for those crowlers, 10 different beers are currently available, and Garcia said grabbing one to-go is a simple process.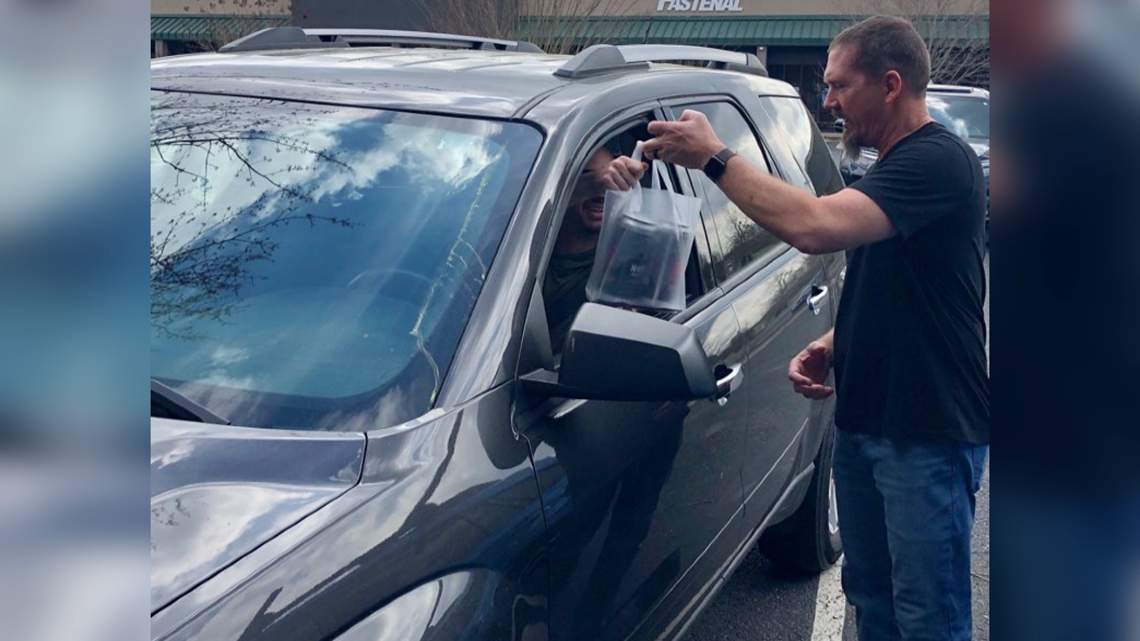 "People can order those online," he said. "Then, they just show up, park in one of the three designated parking spots up front, show us the receipt on their phone, and we hand them their beer. They can also text us directly. Our main phone number has the ability to text, so you can text us your order, and we will have it ready for you in a matter of minutes. We will bring it out to you wearing the rubber gloves and all, prepackaged in a bag ready to rock and roll."
Garcia said customers also have the option to just show up!
"You can pull up in one of our parking spots, throw your flashing lights on, and we will come out to see you and take your order right there," he said.
Want more Cumming news? Follow us on Facebook.