CUMMING, Ga. — Newlyweds Bill and Aleathia Johns had been planning their wedding since January when they got engaged.
The couple had originally had their wedding set for April of this year, with a guest list of over 200 people. But like many engaged couples, the coronavirus got in the way of their big day.
68-year-old Aleathia and 74-year-old Bill decided to postpone their big reception but go ahead with their ceremony at their Church in Cumming. Surrounded by less than 10 people, the couple said 'I do' on Wednesday at Eastgate Church. But soon after their vows, the pair was surrounded by dozens of their friends and family in the parking lot.
While practicing social distancing, Bill and Aleathia's wedding guests surprised the couple honking and cheering from the cars in the parking lot outside of the church.
Newlyweds shocked by crowd after their small ceremony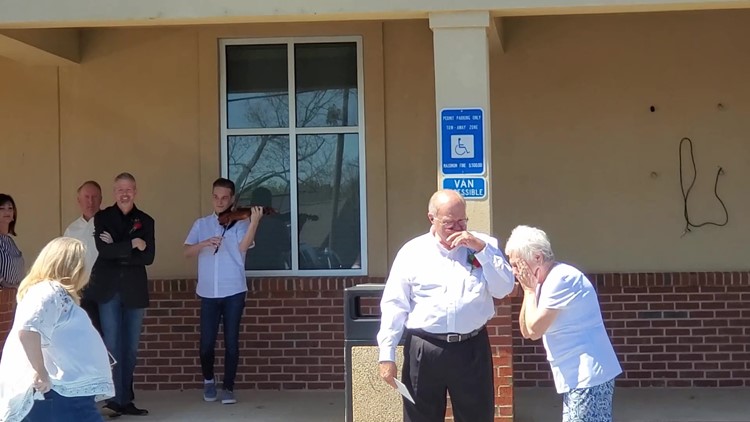 "Knowing what we wanted to do and to think we weren't going to have any of that. To have it happen like that is just an amazing thing, said Aleathia.
The bride and groom were greeted by their parking lot of guests with a recession line of vehicles.
Mr. and Mrs. Johns say that they will have their big wedding at a later date.
Bill said, "she went shopping for a gorgeous wedding dress that I have not been able to see, but I will be allowed to see whenever we do this again."