CUMMING, Ga. — Tam's School Street Playhouse is preparing to bring an R-rated musical to a historic building in downtown Cumming.
The Cumming Playhouse, located in a 1923 Cumming Public School, will present the musical Pippin on March 5. Choreographed by Buddy Stotts and directed by Kyle Larsen, the performance troupe will tell the story of every man's search for the meaning of life.
Larsen has brought other musicals "Georgia Senior Follies," "Annie" and "Mamma Mia!" to the playhouse. The award-winning director says they decided to label it with the "R" rating, to make sure families were aware that the content is written for adults.
"It's actually very tame," Larson said. "There's no nudity or anything like that. It's just something we felt parents should be aware of, if they choose to bring their children."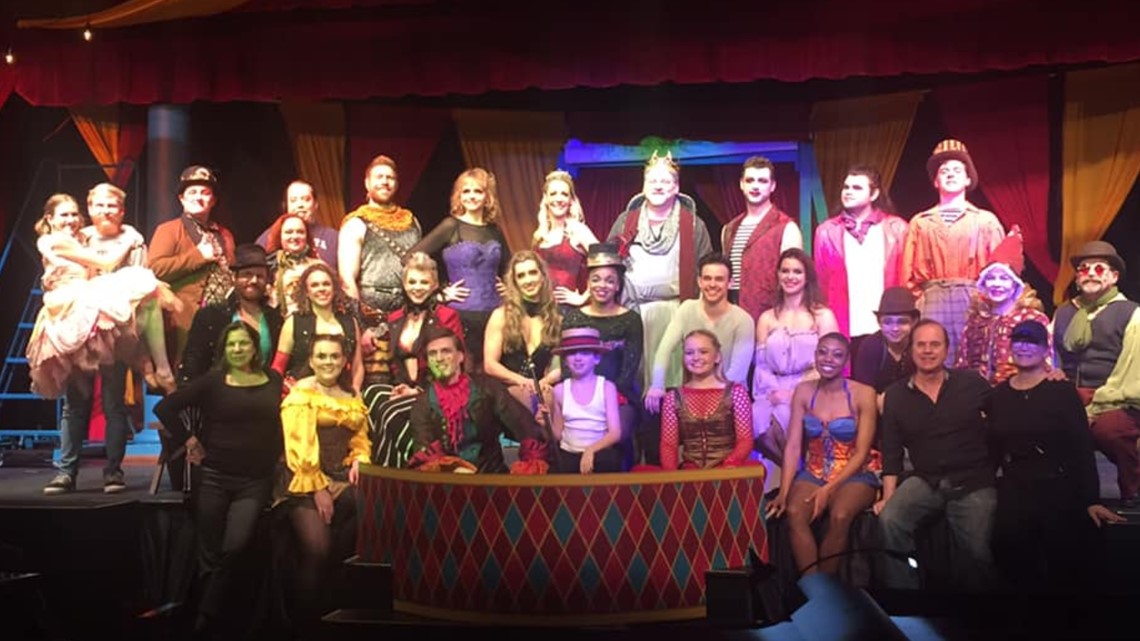 Sean Anderson will portray the lead character in Pippin, which explores the glories of war and the temptations of love while revealing that ordinary moments of everyday life are the true extraordinary moments.
"It's a really cool show. We've got a super talented crew and I think it will bring a different crowd to the playhouse," Anderson said.
Co-owner of Tam's Backstage and the Cumming Playhouse, Kelly Tam, shares that the reason they decided on Pippin was due a growing demand from the community.
"We typically do very family-friendly shows here, and it felt like people wanted something a little more edgy," explained Tam.
Ongoing shows will be presented from March 5-29. To see performance details and purchase tickets, click here.