FORSYTH COUNTY, Ga. — The charred out remains of an Apple Valley Court home in Forsyth County paint a picture of heartbreak - and show what's left after a tragedy that took two young lives.
"No matter how many times or years you've been doing it, it's still difficult," Division Chief Jason Stover said.
At 2:41 am., Saturday, dispatchers got the call of a house fire in the Lanier Heights subdivision. Deputies were the first to get there - finding the home already engulfed in flames. They also found out quickly that there were people still inside the house. But they couldn't get inside.
"The fire was too intense," Stover said.
When firefighters were finally able to get inside, they made a horrifying discovery, the bodies of two children - one nine and the other 12 years old. No one else was hurt in the blaze.
"Mostly, my heart goes out to the family having to deal with this tragic loss," Stover said.
Saturday morning and into the afternoon, neighbors huddled together as investigators and state fire marshals continue to comb through the rubble. They're looking for exactly what sparked the flames.
Speaking to 11Alive News on Sunday morning, Forsyth County Fire Division Chief Jason Stover said they could not find anything nefarious that may have caused the blaze.
"Based on the investigation, thus far, there's no indication of foul play," Stover said. "Our sincere condolences to the family experiencing this tragic loss."
Two young children killed in Forsyth Co. house fire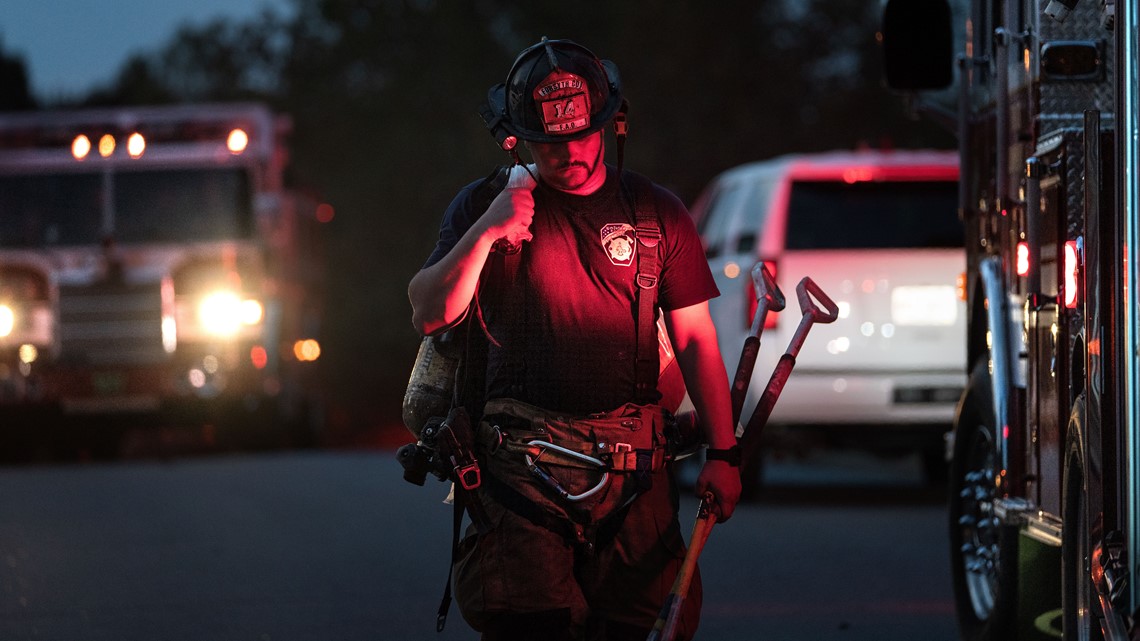 MORE HEADLINES |
Human remains found near Lake Lanier raise hopes for Justin Gaines' mother
Sophie's Nightmare: How a Georgia mother allowed her boyfriend to impregnate her 10-year-old
Fulton D.A. to seek charges in case of man shot 76 times during arrest