ATLANTA — When the time came this local resident to bring her dream of a community garden to fruition, Keyatta Mincey Parker was more than willing to get her hands dirty.
Labeled as a 'bartender's garden,' Parker lovingly christened the recently established garden space, A Sip of Paradise. The name comes as a reference to her most recent profession as a bartender at the popular Atlanta restaurant, Bon Ton.
In fact, it was during her tenure there that she first got the idea for the community garden while competing in the Bombay Sapphire Gin's Most Imaginative Bartender Competition 2020.
However, while she didn't nab in the international title, Parker won the Most Imaginative Bartender for the city of Atlanta for her original drink recipe called Eve's Pot Liquor which she insisted were obtained from local farms.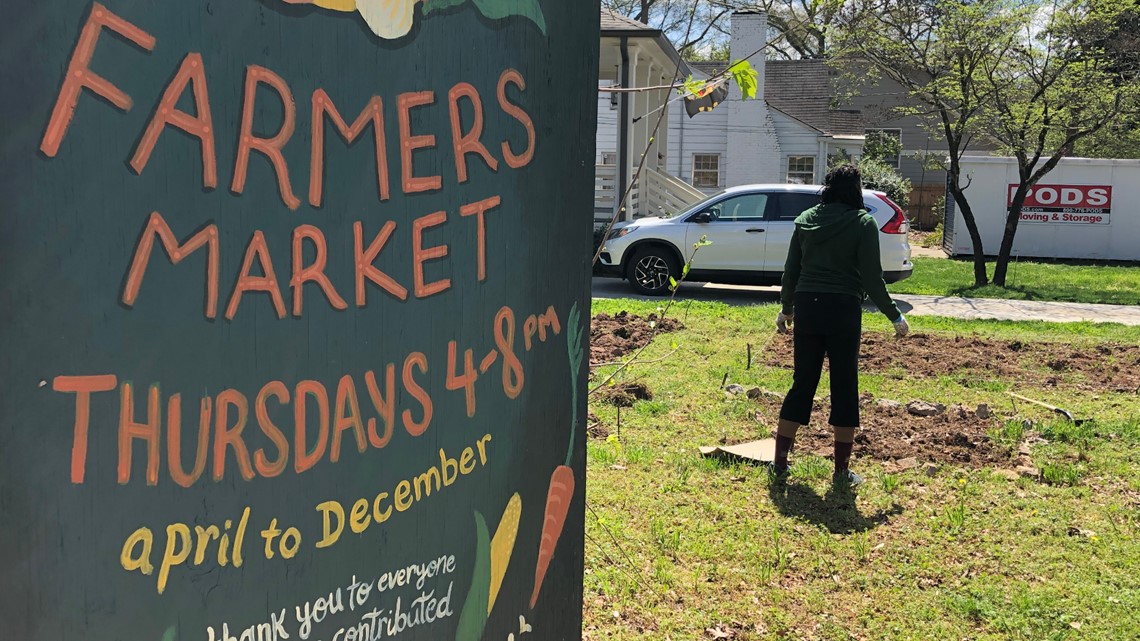 Weeks later, her vision blossomed into reality as she was awarded an undeveloped parcel of land at the EAV Farmer's Market whose ownership falls under the purview of the parent company, Community Farmers Market.
"Studies show that when you put your hands in some dirt, it raises your endorphin levels. It does," attests Parker, standing in from the garden space.
The community almost immediately rallied behind Parker's initiative by volunteering to help develop the space or donating or purchasing gardening tools and supplies. The residents weren't the only ones supporting Parker's dream.
Her husband, Darius, her children, Jaymes and Glenn as well as her nephew Jackson were also helping tend to the individual garden plots that littered the area. Especially with the warm-season planting deadline soon approaching.
The effects the garden has had on her family have not been lost on Parker, who like the vast majority of Atlantans, are home with their children as citywide school closures and curfews are enacted.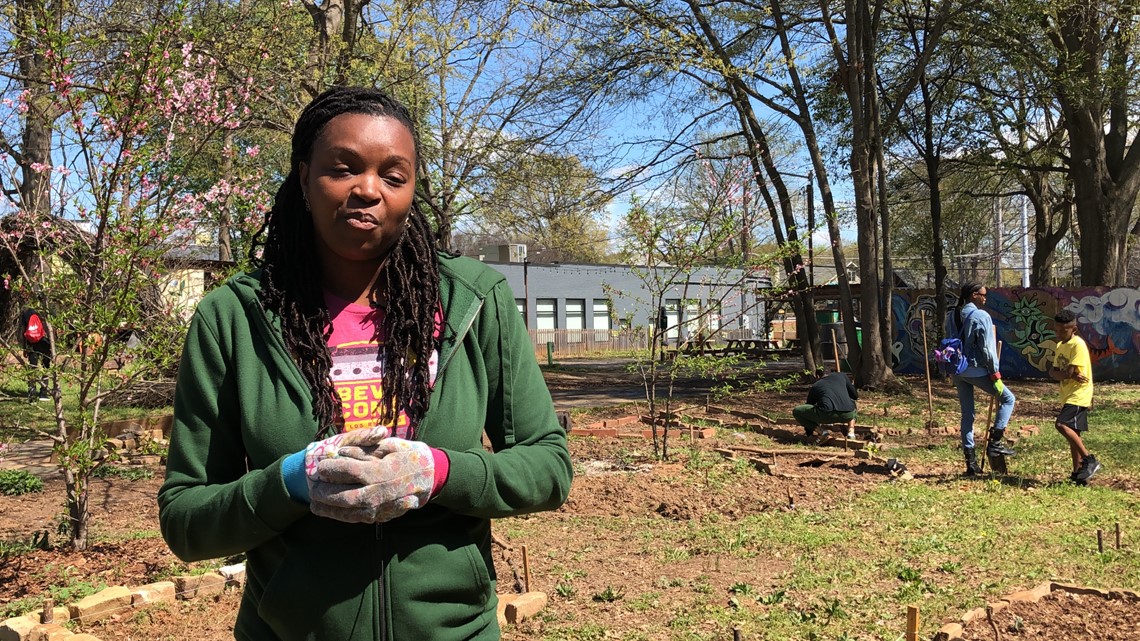 While the start of the Farmer's Market season has been delayed due to 'shelter-in-place' ordinances around the city, currently A Sip of Paradise is still accessible and as well as available garden plots.
Parker has already filed for a business license for the community garden but her eventual goal is to be established as a 501c3 non-profit.
A Sip of Paradise Garden is located at 572 Stokeswood Ave SE in East Atlanta Village, it shares the location as the EAV Farmer's Market.
To learn more about A Sip of Paradise Garden, visit their website, or to learn about applying for a garden plot of your own, click here.
Want more East Atlanta news? Like us on Facebook.