ATLANTA — In the week since a pandemic was officially announced, local owned-and-operated businesses across the board have been affected.
As government mandates restrict inter-personal contact, more and more local businesses are impacted. For many local business owners, the first casualty of the coronavirus was peace of mind.
It's not just about the bottom line for Lawrence Johnson, owner/operator of EAV-based Helix Cleaning Services, but for all of his employees and their financial well-being.
"One of my main concerns is keeping my staff. Making sure that I'm providing them with enough work, so they can make a livable wage, especially in a time like this when I'm seeing a decrease in cleanings overall," said Johnson.
Johnson isn't new to the notion of collaboration with other EAV business owners like himself. Just last summer, he partnered with lawn service company, Grantlanta Lawn owner, Grant Wallace.
"For our businesses, we're mostly outside work, so we're kind of the lucky few that can work outside," explained Wallace, who told My East Atlanta News that while he has definitely noticed cancellations, business for him has actually been up.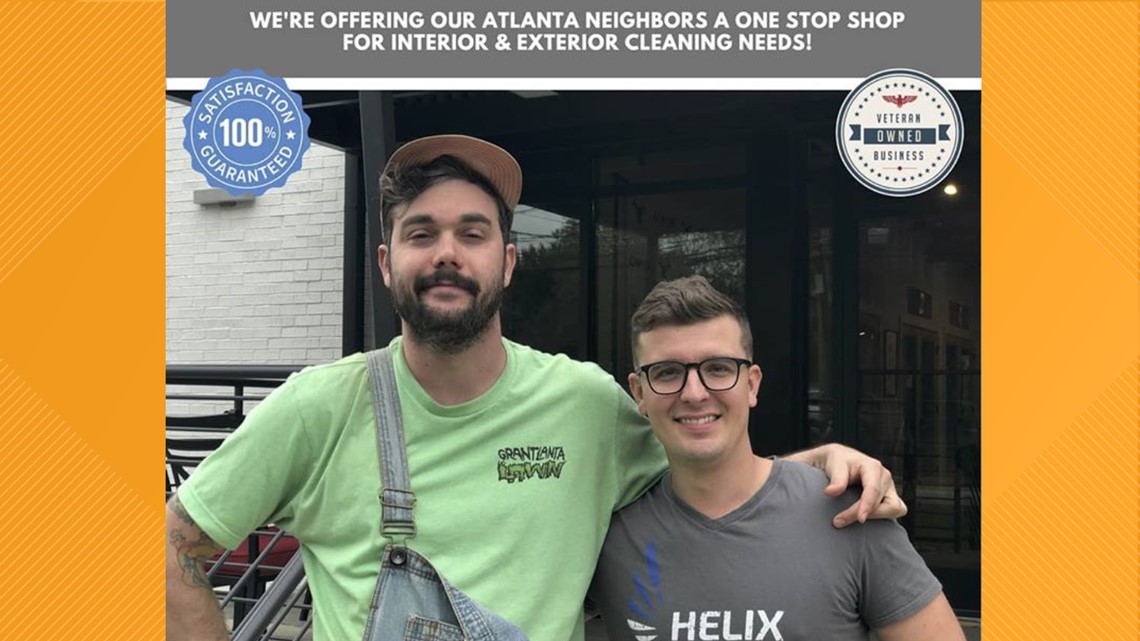 This very week, Atlanta mayor, Keisha Lance Bottoms signed several executive orders that effectively closes all gyms and bars and restaurant dining rooms limiting eating establishments to take-out service only.
While non-office based businesses haven't seen as much in the way of governmental restrictions, they are far from immune from the effects of the coronavirus on the community and their clientele.
"A lot of what we do doesn't require us to interact with the customer," said Atlanta Gutter Service owner, Matt Simpkins.
"What we're doing is, we're just telling the customer to stay inside their home. We do the work," Simpkins said. "Take pictures to send them pictures and just invoice them online."
Another business owner, Andrew Scarr, who runs All Scarr Pressure Washing has had a similar experience with his clientele over the course of the past week.
"Basically, I'm just taking advantage of every opportunity that I get, not taking a day off, and working as much as possible. And just hoping for the best," Scarr said.
Meanwhile, other business owners are cautiously pragmatic about days ahead. Humble Harvest Garden Company owner, Max Levitt said that while things are likely to get worse before they get better, he feels that there has been an upside to all of this.
"I think that's the silver lining of the crisis. It forces people to come together," Levitt said.
Several businesses and restaurants in the metro area have already taken these actions to protect customers and employees. Many have altered their strategies and workflows to help stop the spread of COVID-19.
11Alive is focusing our news coverage on the facts and not the fear around the virus. We want to keep you informed about the latest developments while ensuring that we deliver confirmed, factual information.