COBB COUNTY, Ga. — Cobb County's Public Safety Director has submitted his letter of resignation to the County Manager, just four months after starting the job.
Michael Register indicated that personal family matters "will require his immediate attention and will force him to move out of Cobb County."
"That's my commitment to the community, that's my commitment to public safety," he said.
"We understand that family comes first to Mike and are saddened that he will leave us," said County Manager Rob Hosack. "He did tremendous things in his short time in the position and we will be considering our options for the Public Safety post in the coming days."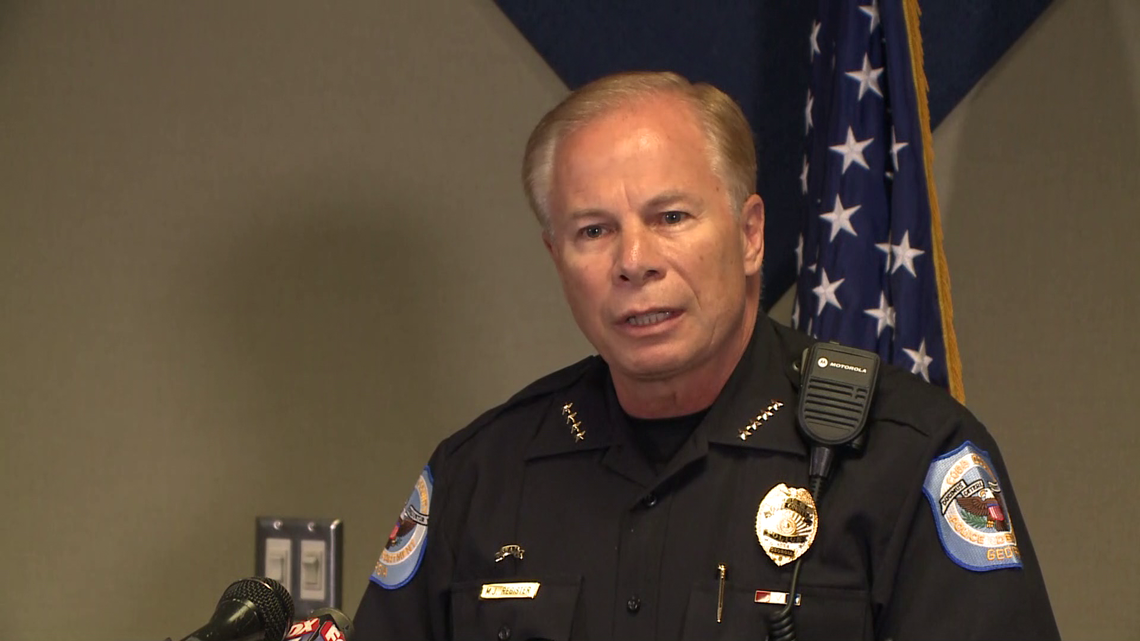 He said he is leaving "with a sense of accomplishment" and said the family issues are "tearing him away" from the job.
In his official resignation letter, Register says he needs to make some life changes because of the family issues, including his place of residency.
He also mentions a job opportunity he has received with a private organization in an executive leadership role. It's unclear what company that he is referring to.
"At the time my intent was to continue on with Cobb, but personal issues involving family has made the previous offer the most obvious choice and will benefit me and my family the most," writes Register.
"I was deeply honored to be Police Chief and Public Safety Director and appreciated the support of the Board and County Manager," said Register.

"I will always treasure my time in Cobb County and I will always love this county and truly believe it is the greatest county in the state of Georgia with the greatest public safety employees in the state."

Cobb County's Board of Commissioners selected Register as the Public Safety Director this past April. He previously served as the county's Chief of Police and was lauded for his attention to community policing and his effort to connect with a variety of groups. Register brought a 30-year law enforcement career to Cobb.

Register noted in the resignation that he intended to "transition into retirement status" on August 31st.
In his resignation letter, Register makes a recommendation for Chief Randy Crider to be named interim Director. A spokesman for the county says they are currently discussing who will take over the job temporarily until they hire someone full time.