EAST COBB, Ga. — At least 12 of the 18 eateries in the Marietta Square Market have had to temporarily halt operations, following last week's closure of the food hall. It's one of many changes local workers are dealing with, as Cobb County does its part to fight the spread of coronavirus.
"As is true for small businesses, in particular restaurants all over the country, they have had to lay off a number of employees and in some cases don't have adequate staff to be able to stay open at all, certainly not seven days a week," Kai Bailey with MVO Marketing said. "We have about six that are operating as close to 100 percent as possible. We've had to shut down the dining room, and we're looking for the best ways to support the restaurants but also support the community."
Of the six remaining restaurants, three donated and delivered more than 100 meals to first responders on Thursday afternoon, Bailey said.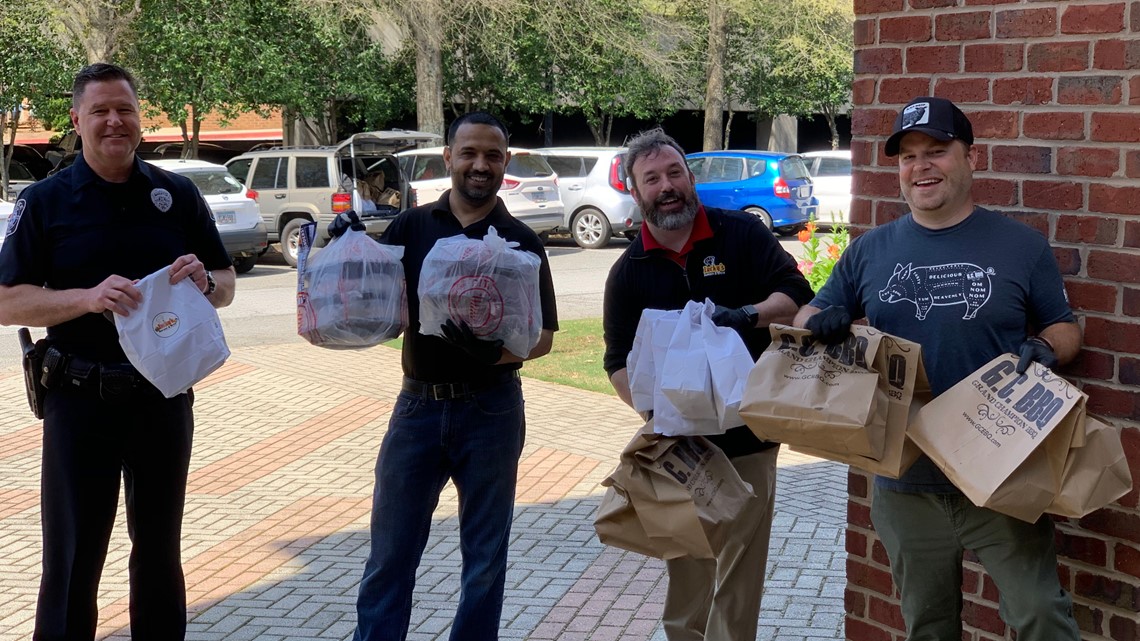 "We've been in communication with them throughout the week and really worked hard to not just provide meals, but provide them at a time during the day when they were most needed," Bailey said. "That's how lunchtime today came about."
She went on to say locals can still enjoy food from the Marietta Square Market, even though the food hall is currently closed.
"Anybody who wants to order meals can do so through online ordering, and then we're doing curbside pickup and also delivery for anybody and everybody that we can," Bailey said.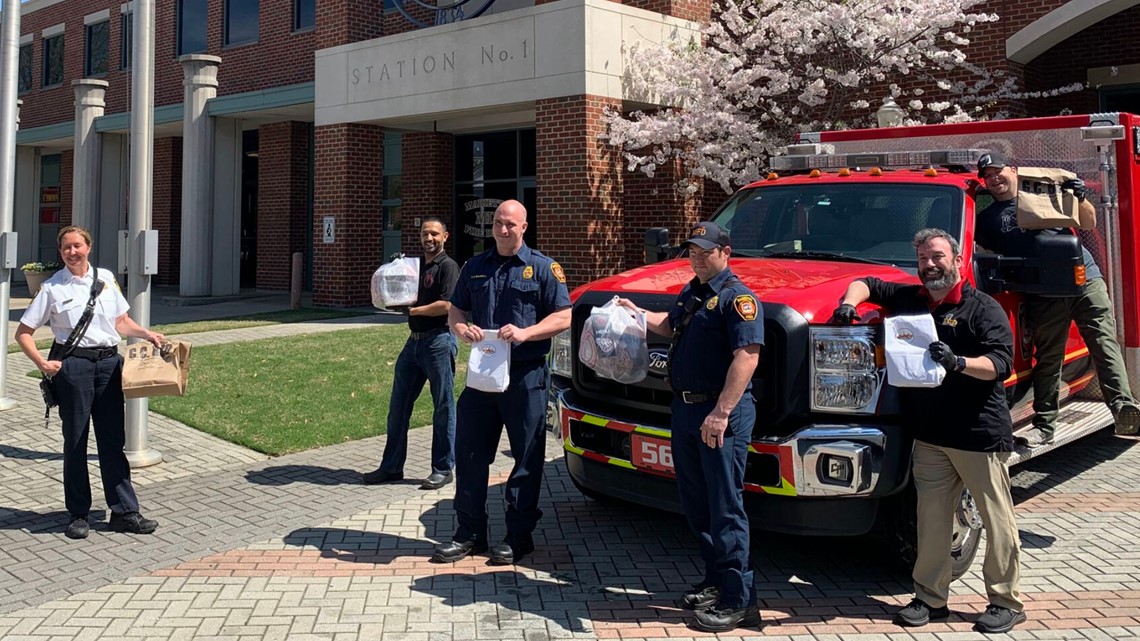 Moving forward, she said the goal is to continue offering discounted or even free food to first responders but to do so requires cooperation from the Marietta community.
"Part of being able to do that is having the community help by ordering through these eateries so they can afford to absorb those discounted costs. It's a difficult time for everybody," she said. "The reality is that all of our tenants and owners at the eateries are really doing everything they can to survive. So our ability to offer meals complimentary really will come from how the community is able to participate in helping these restaurants by ordering curbside pickup and delivery."
Want more East Cobb news? Follow us on Facebook.