MARIETTA, Ga. — A tall, slender man walked into a bank shortly after it opened, pointed a handgun at the teller and repeatedly said, "This is a robbery."
The suspect took an undisclosed amount of money from the Fifth Third Bank on Cobb Parkway and fled on foot.
Images from the bank's security cameras show a man in a grey sweatshirt, black pants, black shoes, black gloves and either a mask or handkerchief covering his face. striding to the counter with a gun in his hand.
Anyone with information about the incident or suspect is urged to call Crime Stoppers Greater Atlanta (404) 577-8477 or Detective Michael Selleck at (770) 794-5372.
This suspect should be considered armed and dangerous.
Suspect robs Marietta bank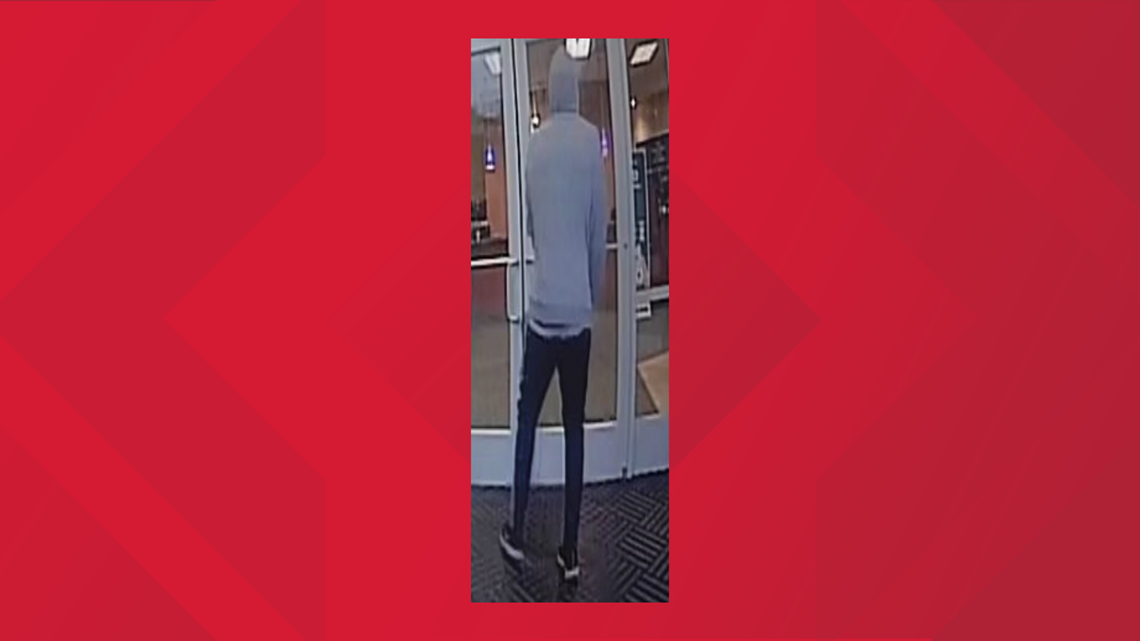 Want more East Cobb news? Like us on Facebook.
RELATED:
Video shows aftermath of fatal plane crash into DeKalb townhomes
Second body found after plane crash into DeKalb townhomes
Morehouse College says furloughs announced last month are canceled