EAST COBB, Ga. — Fox Dogs, a popular food cart for nearly a decade, now has its own location in downtown Marietta. The restaurant, which just opened last week, sits at 154 Roswell Street – a space previously occupied by Angel's Burritos.
Zach Fox, the owner, says the idea came nine years ago after he graduated from high school and was looking for full-time employment.
"I was interning at a small CPA firm in Roswell, working 12-hour days," he said. "I was making okay money, but I was looking to kind of supplement my income a little bit."
Fox says his grandfather sold hotdogs for Stewarts back in the 50s, and it randomly came up during a dinner conversation. This gave Fox an idea for a new business venture.
"I got on Craigslist the next day, and I bought a hot dog cart," he said. "That very same weekend, I had a gig at Sprayberry High School, a charity event, and I made a couple of hundred bucks. At 18, that seems like the coolest thing ever, so I just started booking gigs."
Fox says he started small, selling hotdogs at local festivals and charity events. Then, he started branching out.
"There's a lot of big fairs and festivals in North Georgia, so Jasper and Dahlonega. We used to do the Dahlonega Gold Rush Days. 300,000 people over a two-day weekend," Fox said. "Really it was a family endeavor. So it was me, my mom, my sister got involved, our dad. Everybody just kind of helped out."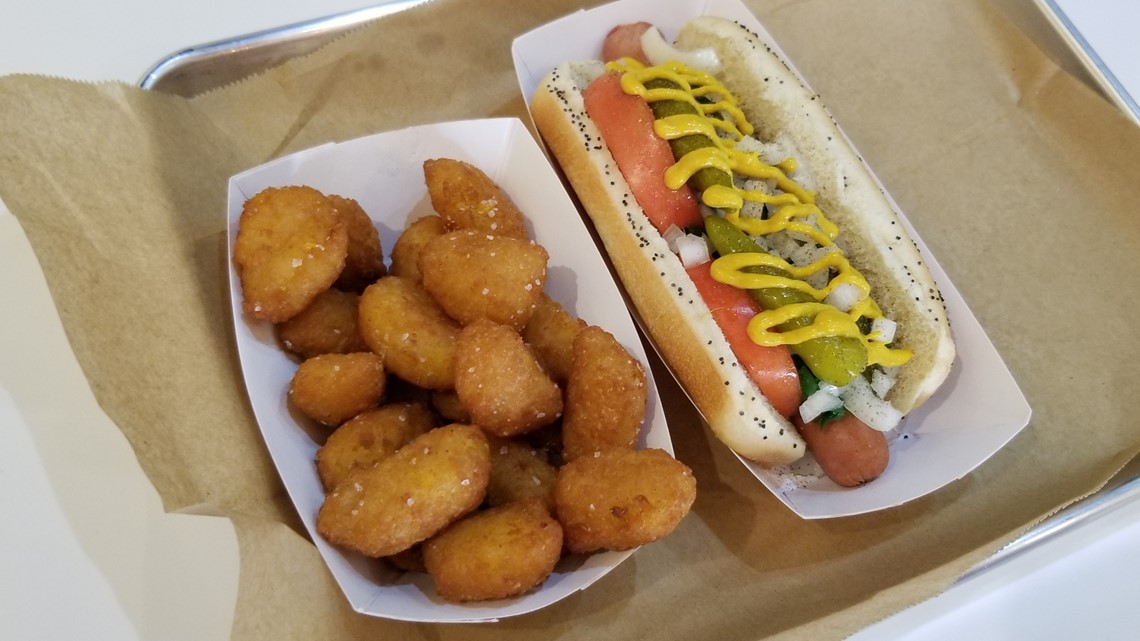 With increasing demand and very low overhead costs, this business venture showed to be extremely profitable.
"It paid for me to get through college, and it helped me stow away some money," Fox said. "It helped me buy a house. It definitely was the most profitable way and smartest way to start a business, doing it on a mobile scale."
He says he was constantly asked where his restaurant was located, and his answer was always the same.
"I would say 'I'm sorry, I don't have a space. But if I had a space, it would be on the Marietta Square,'" Fox said. "The Marietta Square has been my backyard. I've been coming here for the Fourth of July fireworks since before I could even talk."
Fox says having a restaurant in downtown Marietta is a dream come true, and he's excited to do what he does best.
"You can expect great service, high-quality food, and you're going to get something that you're not used to getting on a hot dog," he said. "We do the classic hot dog. You can get it with ketchup, mustard, relish, onion. You can get a classic New York dog, a classic Chicago dog, but our bread-and-butter is being unique, and we have a lot of gourmet toppings and a lot of stuff you wouldn't normally see. There are no restrictions. You can add whatever you want. We want people to get involved. We want people to come up with new creations. We want to be able to add things to the menu, hot dogs of the week, things like that."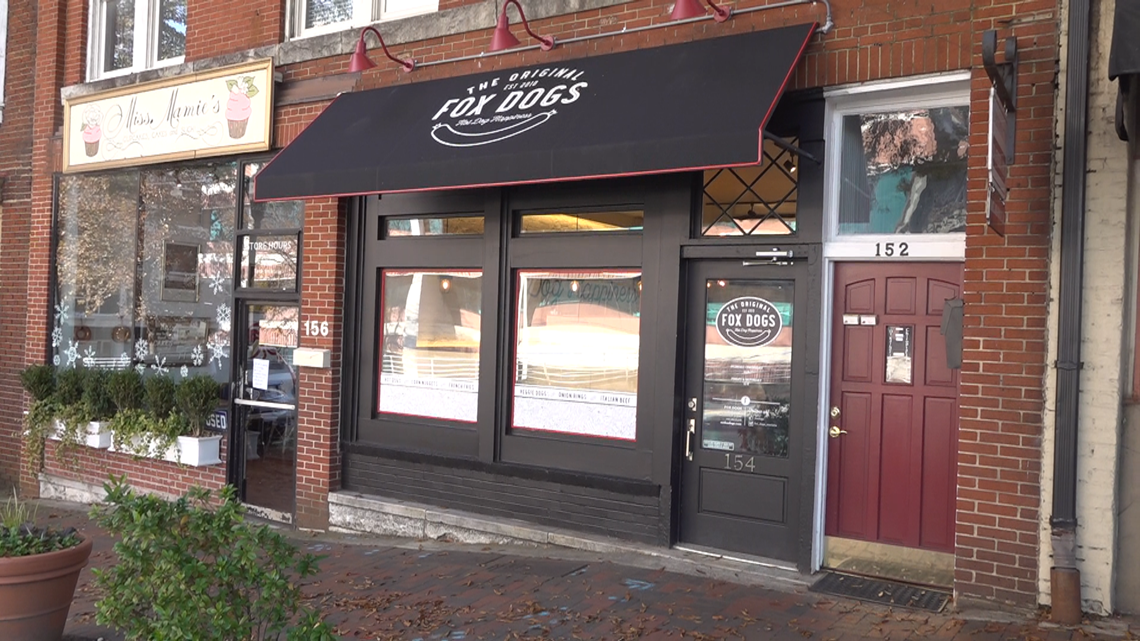 Fox Dogs also has vegan and vegetarian options, and Fox says he's hoping to find a gluten-free bun.
"We do have dietary restriction options, and we continue adding those so we can cater to those people," he said.
Fox says a discount is offered to all first responders, military personnel, and city workers. His original goal was to provide a new option for people who work on the square and draw in the lunch crowd.
"It's a quick bite," he said. "You can hop in, get your hot dog, and hop out. You don't have to worry about sitting down, waiting, things like that."
But if you do choose to sit down, there's plenty of seating inside and plans for outdoor seating once the weather gets nicer.
Fox Dogs is open Monday through Thursday from 11 a.m. to 3 p.m. plus Friday and Saturday from 11 a.m. to 8 p.m.
Want more East Cobb news? Follow us on Facebook.