HAPEVILLE, Ga. — The city of Hapeville turned out in grand fashion for the grand opening of their new performing arts theatre space on October 11 at 599 N. Central Avenue. Dozens of residents and theatre-goers alike arrived for a tour of the newly renovated facility and ribbon-cutting beneath the new digital marquee that faces Central Ave.
The Hapeville Performing Arts Center officially became the home of the Academy Theatre in the Fall of 2013, however after a cataclysmic setback in 2015 when the entire front side of the building collapsed, things did not look so promising. Flash-forward four years later, the theatre is opening the doors to its new home.
Hapeville has become known as a city that supports the arts and having this performance art component (here) completes that puzzle," Hapeville mayor, Alan Hillman told My East Point News at the opening ceremony.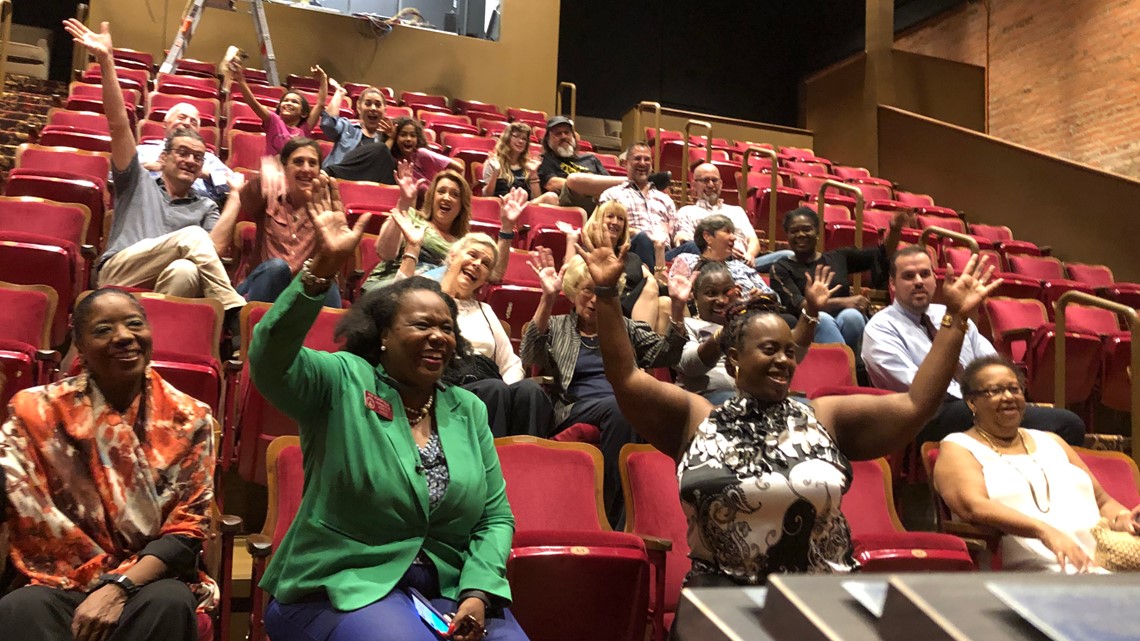 The new Academy Theatre will seat approximately 130 people with stadium-style seating that ensures that there won't be a bad seat in the house. The lobby of the theatre features a colorful full-length mural by artist, Yoyo Ferro appropriately titled 'Break a Leg.'
The managing director of the Academy Theatre, Lorenne Fey had this to share about the overall 'mission statement' of the Academy Theatre and its sixty-three-year history, "We bring in community artists, we bring in professional artists, we bring in folks that we feel fit our mission.
For its premiere run, the Academy Theatre decided to open with the 1965 Neil Simon classic, 'The Odd Couple' which closes this Sunday. For more about the brand new Academy Theatre, visit their website.
Want more Tri-Cities news? Like us on Facebook.