HAPEVILLE, Ga. — The sun was shining on the afternoon of Saturday, February 22, for the first time in what felt like weeks and it couldn't have been for a better reason.
For the first time in its nearly one-hundred-fifty year history, the City of Hapeville hosted its very first Black History Month Exhibition and Art Walk.
The event was the brainchild of Hapeville resident and councilmember, Chloe Alexander who organized the event and also worked diligently with the Hapeville Arts Alliance and other like-minded community members to coordinate the venues and execute the overall vision.
Renowned local artists, Sachi Rome and Charmaine Minniefield were hand-picked by Alexander herself as jurors for the art submissions. The two curated the exhibition from over one-hundred fifty-six individual pieces before widdling that number down to forty. Minniefield was the artist behind the Marjorie Prothro mural located on the Hapeville City Hall.
It seems very apropos, being that Prothro the first Black female business owner in Hapeville.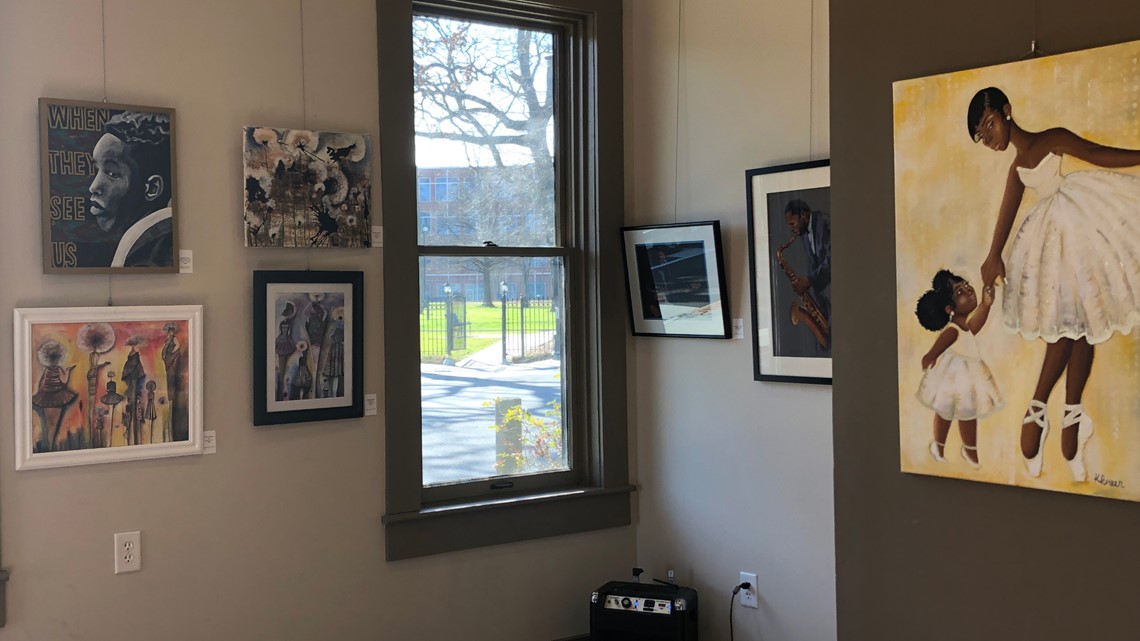 "For me, that what the Southside has always been about, black and brown people. That's why it's great to have this exhibition because the artwork can represent the people who will be able to see themselves in these drawings, these paintings, and these installations," explains Councilmember Alexander.
The afternoon-long event ran from 2 pm until 4 pm in and around downtown Hapeville. The Exhibition and Art Walk featured a variety of works that ranged from photography, paintings, and video installations from roughly 40 artists.
In addition to special performances by Jazz Matters and a spoken word performance by Brenda Porter of the Academy Theater, who performed select scenes from her one-woman show, 'Pathways: 7 Black Women Who Changed America.'
The Hapeville Black History Month Exhibition and Art Walk also featured a special visit by Jane Gunter, who witnessed the arrest of Rosa Parks in 1955.
For more info about the Hapeville Art Alliance, visit their Facebook Page or for more information about the City of Hapeville, click here.
Want more East Point news? Like us on Facebook.