EAST POINT, Ga. — The fifth Democratic presidential debate took place Wednesday evening, November 20 in Atlanta.
Ten candidates heatedly debated topics that ranged from abortion to immigration on a stage that looked like it was right out of a movie, which is only fitting because it just so happened to be taking in one of Tyler Perry's brand-new state-of-the-art production sound stages.
Meanwhile all around the city, candidate watch parties were being held in places that ranged from the swanky to the illustrious. However, just a few miles down the road from Tyler Perry Studios, one particular candidate decided to hold his official watch party in a pizza restaurant. The restaurant was Oz Pizza, and the candidate was Mayor Pete Buttigieg.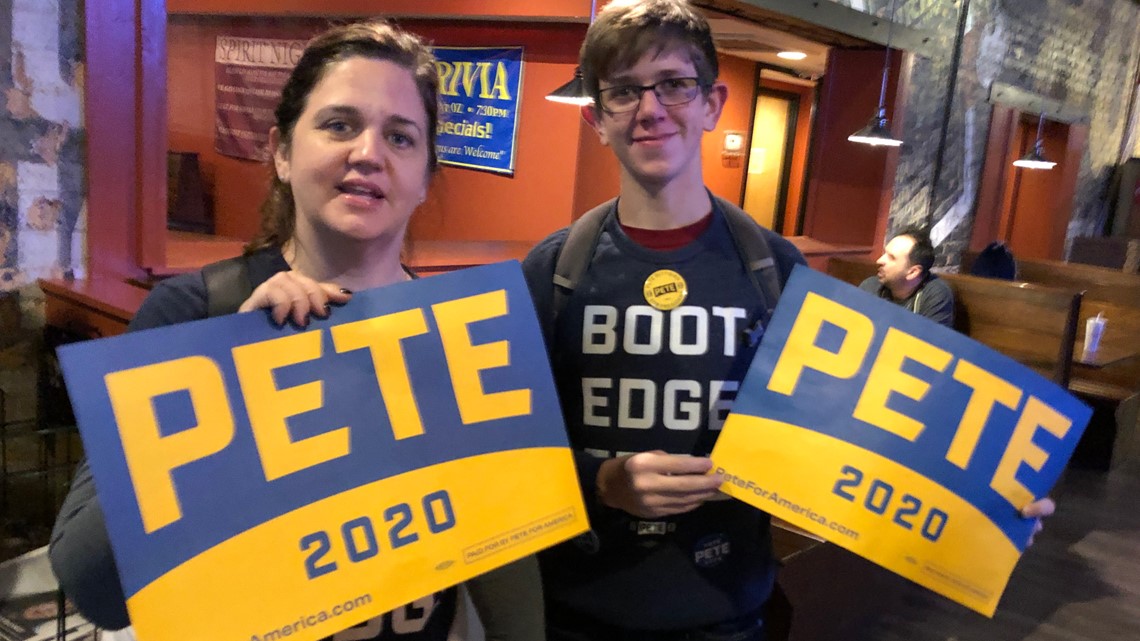 The event was well-attended with dozens of residents at hand, some coming from as far away as Fayetteville to show their support.
The sixth Democratic debate is set for December 19 at the UCLA Luskin School in Los Angeles. To date, only six of the candidates from this week's debate have qualified for the next debate, of which Buttigieg is one.
The remaining five candidates are as follows:
Former Vice President Joe Biden
California Sen. Kamala Harris
Minnesota Sen. Amy Klobuchar
Vermont Sen. Bernie Sanders
Massachusetts Sen. Elizabeth Warren

Want more East Point news? Like us on Facebook.