EAST POINT, Ga. — In the month since the shelter-in-place orders started taking effect around the greater Atlanta metro area, local communities have been affected in a variety of ways.
While some areas concerned themselves with public parks and walking trails, other communities concentrated their focus on food distribution and access.
As days turned into weeks, it became increasingly apparent that the impact of the COVID-19 pandemic was not going to be going away any time soon. That urgency only continued to build as public schools closed throughout the state and daily food access went from an afterthought to the forefront.
On the Southside, the City of East Point Mayor and City Council have been diligently focused on preserving the health and wellness of its residents by keeping food access at the top of their priority list.
"In this time of social distancing, we're trying to find ways for people to still be able to create food-producing spaces, local, organic, fresh, high-nutrition value right at home without the gathering," says Food Well Alliance Community Manager, Fred Conrad.
In keeping with that agenda, the City of East Point partnered with local food collaborative, Food Well Alliance and local community farm, Metro Atlanta Urban Farms to create the 'Bucket Brigade' on Friday, April 15, 2020.
Staff members from each entity prepared 150 bucket gardens to be delivered to food-insecure families around East Point. Each bucket garden was comprised of three separate prepared buckets pre-planted with a tomato, pepper and basil plant.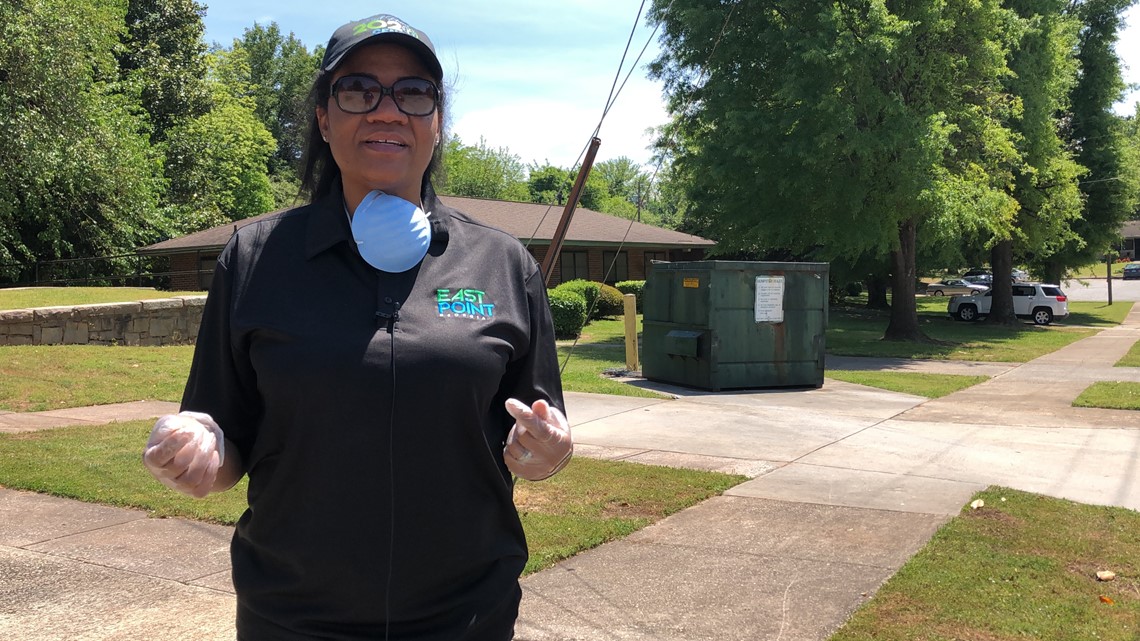 These bucket gardens were in turn personally delivered by members of the East Point City Council, including Mayor Deana Holiday Ingraham as well as members from the Parks & Recreation department.
When My East Point News asked Mayor Ingraham about the city's response to the current food crisis, she had this to share:
"I don't know what else we should be focusing on during this time. If we are not ensuring and doing what we can, through our networks our influence and our resources to make sure people have something to eat."
The 'Bucket Brigade' is one of the many initiatives that the City of East Point has implemented utilizing its local resources such as urban farms, community gardens and now home gardening, in response to the COVID-19.
East Point Food Distribution will continue to take place at the following dates and times until further notice.
The locations and dates for the East Point Food Support Program are as follows:
Monday-Friday: 11 am to 1 pm daily
HJ Bowden Center, 2885 Church St
Monday-Friday: 4 pm to 6 pm daily
Little Linguists, 1460 East Cleveland Avenue
*RSVP only*
Tuesday, Thursday and Friday: 1 pm to 3 pm
East Point Churches
East Point First Mallalieu | 2651 North Church Street
New Grant Chapel | 1319 Holcomb Ave
St. Stephen Missionary Baptist Church | 2670 Hogan Road
Chapelhill Church | 4330 Washington Road
To learn more information at the East Point Food Support system, visit the city's website.
For more info about Metro Atlanta Urban Farms, visit their website or for more information about Food Well Alliance, click here.
Want more East Point news? Like us on Facebook.