EAST POINT, Ga. — This year, Sydney Lane wasn't expecting very much for her birthday.
With most of the city living through their third week of self-isolation due to city and now, statewide 'shelter-in-place' ordinances, even commonplace events such as a birthday party are prohibited.
Luckily for Sydney, her friends and neighbors throughout the great city of East Point had other plans.
"It's was unexpected," she tells My East Point News as she stands in her driveway beside her family.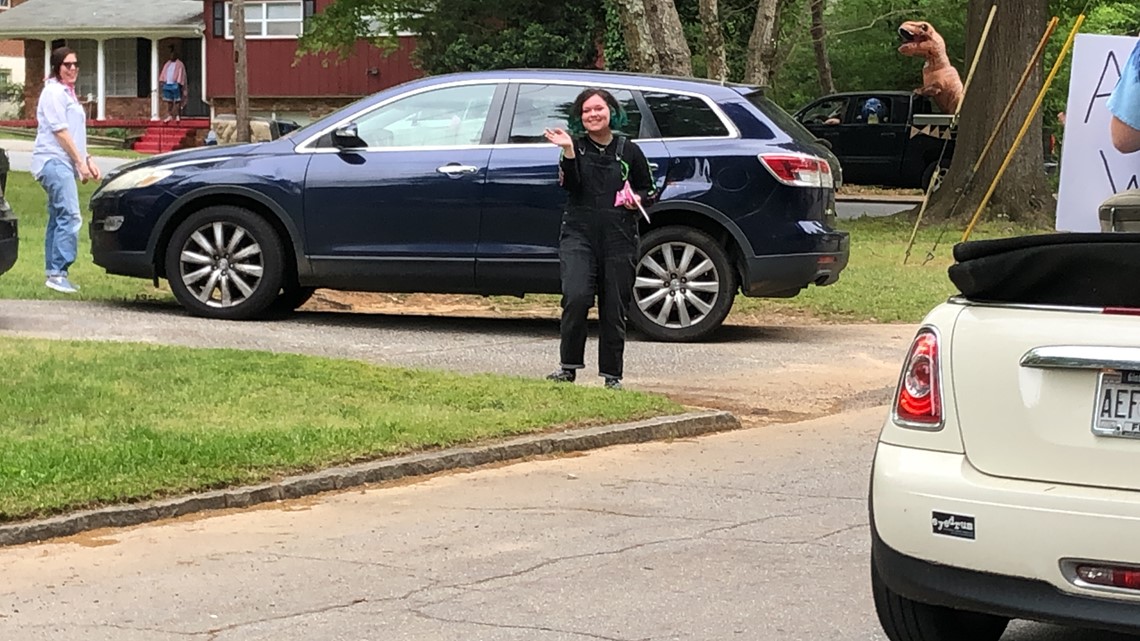 The birthday convoy was comprised of over a dozen decorated cars and was orchestrated by none other than the Jefferson Park 'welcoming committee' better known as the 'How You Doing?' entourage.
Familiar sites of Coronasaurues and the Easter Bunny joined in the cavalcade of well-wishes that as the birthday rounded the block three times to make sure that Sydney's shut-in birthday was one to remember.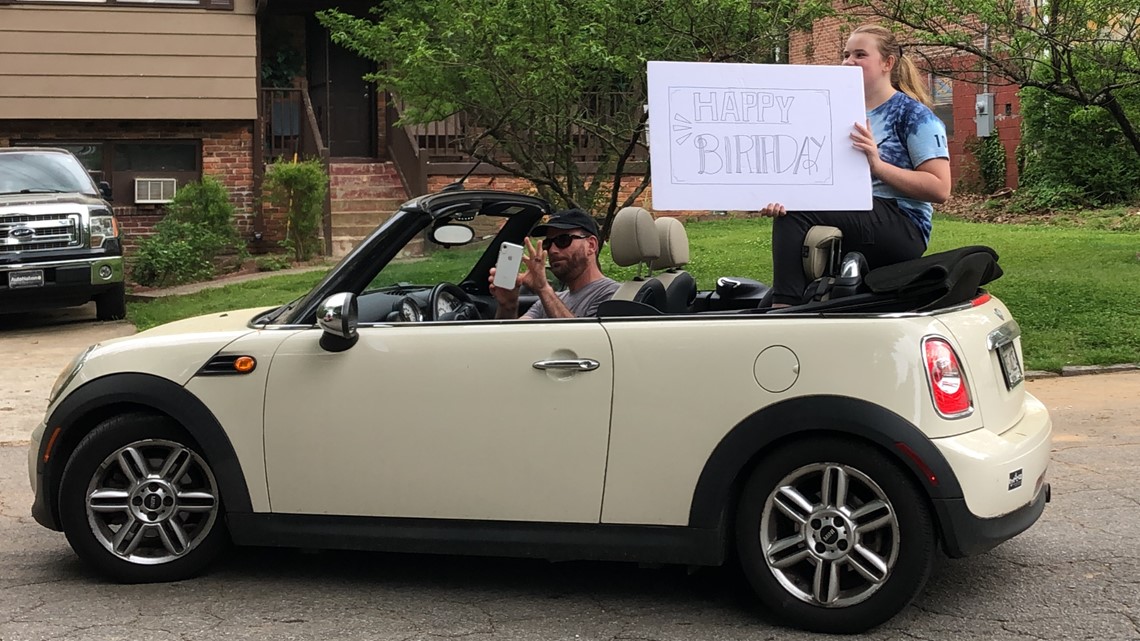 As she and her family stood on the front lawn smiling and snapping photos, Sydney was treated to a traditional 'Happy Birthday' serenade.
When asked what would she say to members of her impromptu birthday parade, Sydney simply smiled and said, "I love you guys."
Want more East Point news? Like us on Facebook.