EAST POINT, Ga. — A Town Hall meeting sponsored by Ward C Councilmembers Saucier & Cook presented residents with an impressively thorough rundown of the status of projects for the immediate future. The meeting was held specifically for the residents of East Point that reside in Ward C. The boundaries of which form a jagged square framed counter-clockwise by Headland Drive, Pine Canyon Drive, Dodson Ave over towards Washington Road.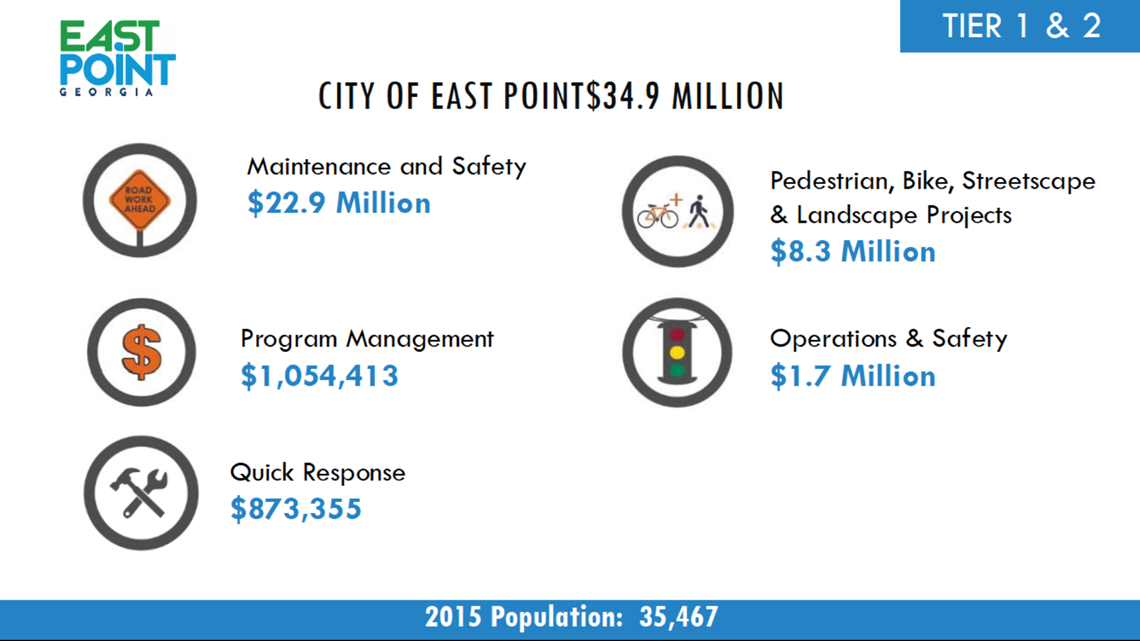 WARD C T-SPLOST PROJECTS
32 Projects located within Ward C



Approximately 8.6 million dollars budgets for resurfacing and safety enhancements




Approximately 5 million dollars budgeted for sidewalks and pedestrian/bike improvements
On the agenda for the meeting was an update on the status of Ward C's TSPLOST projects and short-term rental legislature. An extensive breakdown on the update of TSPLOST projects was even presented by the director of East Point Public Works, Jeffrey Reeves.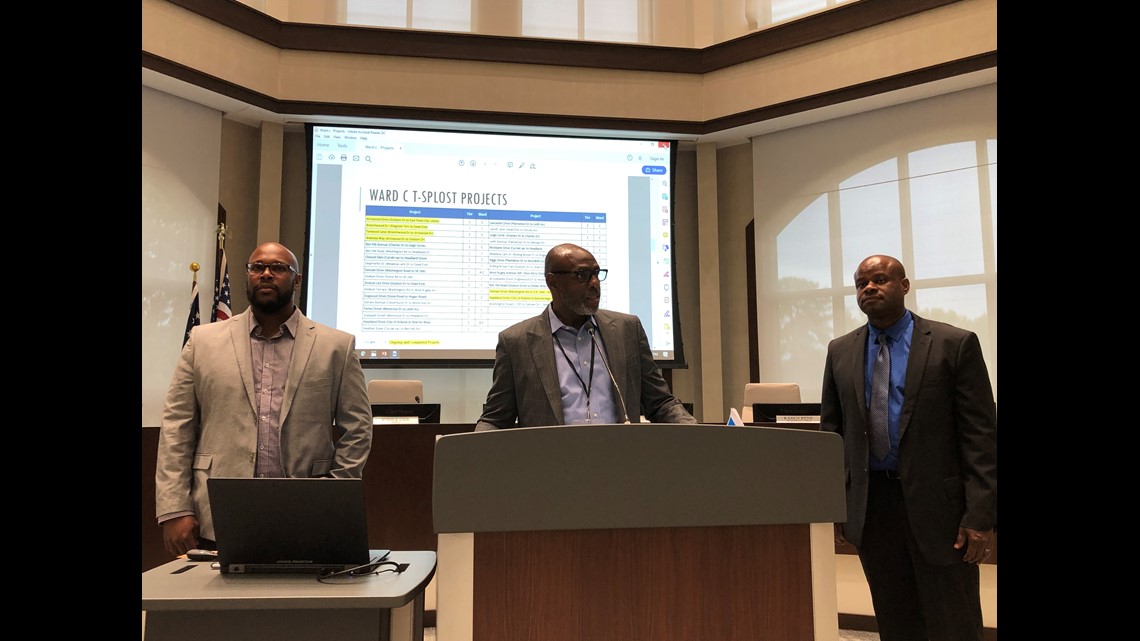 Councilmember Saucier has personally championed the "Make Some Noise To Stop The Noise" campaign. She strongly urged all in attendance to remain diligent about reporting noise complaints to Hartsfield-Jackson. Councilmember Saucier went onto discuss the revamp of the city's Access East Point app for reporting issues to the city, with a particular emphasis on how to report noise pollution.
Councilmember Cook broached the subject of short-term rentals in the city, stating that a more in-depth discussion will take place at an upcoming town hall. East Point hosted a town hall earlier this year to gather feedback from residents before passing legislature on what Cook referred to as a 'beast' of a topic.
For more information about the Ward C Town Hall, visit the city's website. A detailed PDF is also available for download under the Public Works page of the website as well.
Want more East Point news? Like us on Facebook.