EAST POINT, Ga. — The Tri-Cities Magnet Theater Program proudly brings Broadway to the Tri-Cities, with their rendition of the award-winning Stephen Sondheim musical, "Into the Woods," for the first time this week.
"Into the Woods" is a dark, modern twist on several beloved fairy tales by The Brothers Grimm, including Cinderella, Little Red Riding Hood, Jack and the Beanstalk, and Rapunzel. Adapted for the stage by Tony-winning playwright, James Lapine, this magical journey interweaves these stories into a complex cautionary tale about the dark side of "happily ever after."
"They are absolute full musical theater nerds, so they already love Sondheim," explained Tri-Cities Magnet Theatre Program Director, Jade Lambert-Smith. "They love shows like 'Sweeney Todd' and 'West Side Story.' ... They desperately wanted to do a work like this, so I was happy to be able to say we're doing 'Into the Woods.'"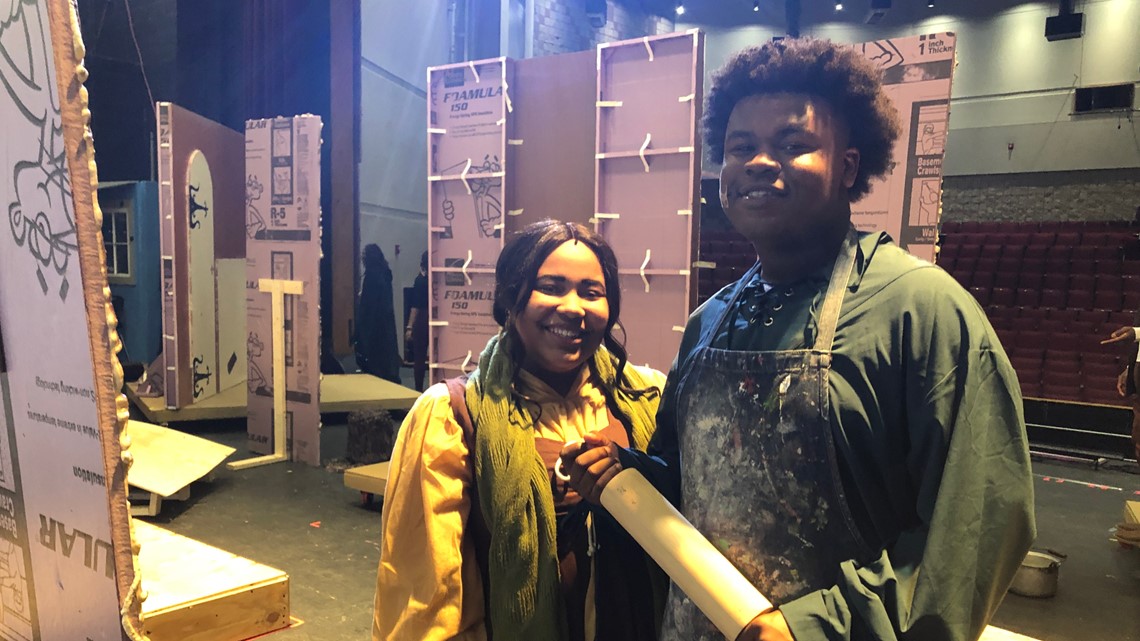 "Woods" was selected for this year's Visual Performing Arts Magnet program's annual musical. The annual event is a collaborative undertaking that involves every program underneath that VPA program.
"Into the Woods" will be performed Mar. 7 - 8 at the Viola Turner Theater at TCHS. Showtimes and tickets are available here.
Want more East Point news? Like us on Facebook.