EAST POINT, Ga. — The effects of the Coronavirus pandemic hit home in a very real way as a tsunami of cancellations hit close to home the past 48 hours. Everything from Delta to NASCAR has been affected as restrictions, bans and cancellations impacted local travel, entertainment even municipal services this past week.
Residents here in the Tri-Cities have definitely been affected by the irresistible tide of abundant caution that has overtaken the U.S. as well as the rest of the world in recent days.
In that mad dash of readiness came an unprecedented surge of reactionary shopping the likes not seen in most stores since Black Friday.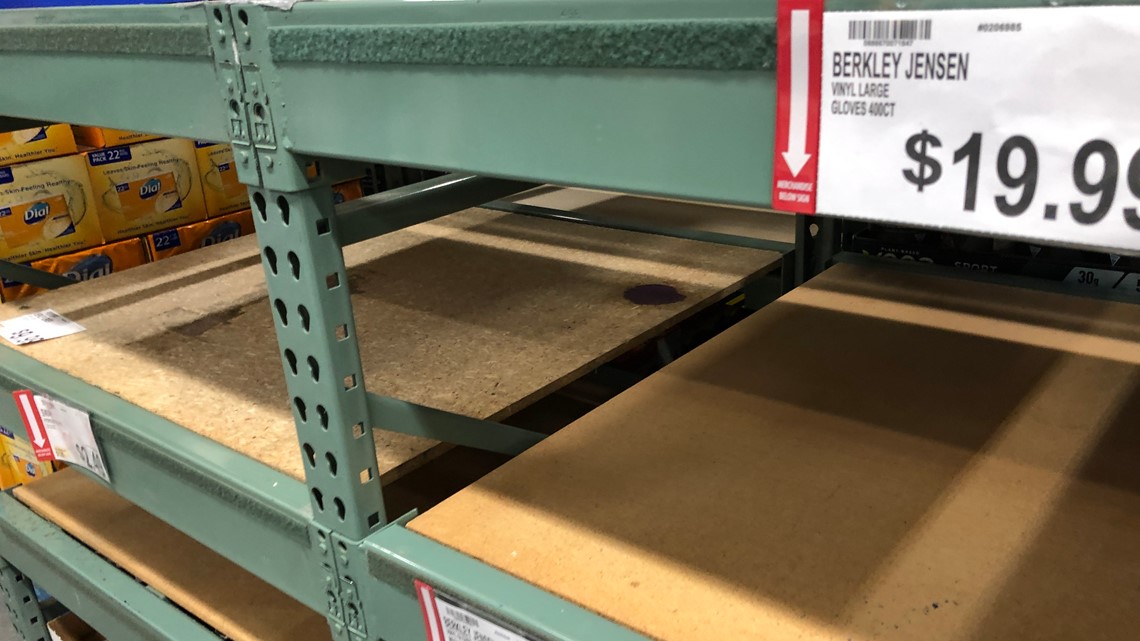 My East Point News went to several local shopping locations from BJ's Wholesale Club to local supermarkets to get a first-hand view of how stores were handling the massive crowds.
One BJ's Wholesale Club employee told My East Point News that he has never seen anything like it.
"It wasn't like this on Black Friday. It wasn't like this at Christmas. This is like Black Friday times two," said the employee.
At 11Alive, we're focusing our news coverage on the facts and not the fear around the virus.
The lines at the popular wholesale chain nearly reached to the very rear of the store late Friday afternoon. Popular household staples such as bottled water and toilet paper were restricted to 3 units per customer to help prevent rapid stock depletion and consumer hoarding.
Retail and food establishments such as Wal-Mart and Wayfield Foods saw similar crowds as residents poured into stores to stock up on household reserves and cleaning supplies.
By the time the President declared a national state of emergency on Friday afternoon, many of the stores we visited had effectively cleaned out of certain household staples.
Those looking to stock up on supplies this weekend should be prepared for either excessive crowds or limited stocks on the shelves.
For more real-time updates about the coronavirus the metro Atlanta area and statewide, click here.
Want more Tri-Cities news? Like us on Facebook.
At 11Alive, we're focusing our news coverage on the facts and not the fear around the virus. To see our full coverage, visit our coronavirus section, here: www.11Alive.com/Coronavirus.