EAST POINT, Ga. — The AJC Peachtree Road Race is undeniably an Atlanta institution with this past race marking the 50 year anniversary of the prestigious event. The 10K is the world's largest and drew in a reported 60,000 runners and walkers to participate in this year's event.
One of those 60,000 participants is East Point's Oralee Lewallen. The 73-year-old has been a resident of the Jefferson Park neighborhood for nearly 30 years and has participated in 17 races since her first time in 2001. Lewallen begins her day with a 4-mile power walk around her neighborhood. She selected the route due to the hills and inclines that keep her legs strong.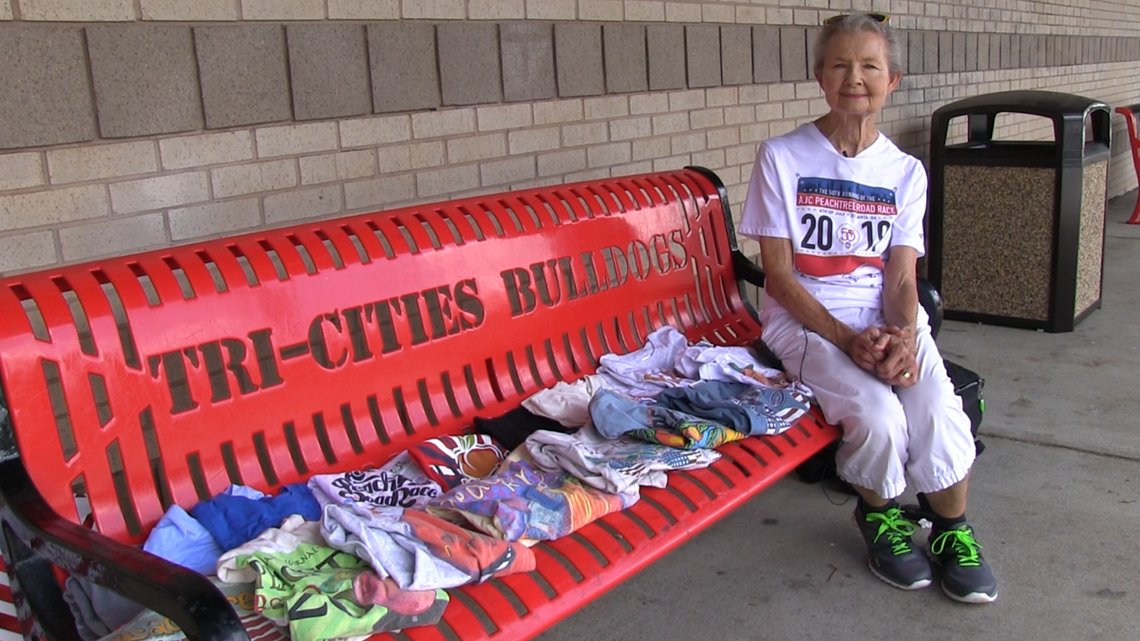 "Keep yourself strong. Keep feeling good. That's what we want, is to feel good," affirms Lewallen, "Stay out of the hospitals. Not have to have canes or walkers."
A lifetime runner herself, Lewallen only started participating in the Peachtree Road Race about 18 years ago. However, since that first race back on the Fourth of July weekend, 2001, she admits that she's fallen in love with it. And shows no signs of slowing down anytime soon.
Want more East Point news? Like us on Facebook.
THE 50TH ANNUAL AJC PEACHTREE ROAD RACE