EAST POINT, Ga. — The City of East Point hosted the Third Annual Turkey Giveaway this past Saturday, Nov. 23 at two locations around the city from 9 am until about noon. The only two criteria that residents needed to have in order to get their turkey were to be an East Point resident and possess a valid ID.
The first location was the Jefferson Park Recreation Center, located at 1431 Norman Berry Dr. to serve residents in Wards A & B.
The second location was the East Point Police Substation, located at 3100 Washington Road in the Washington Rd Shopping Plaza. This location was designed to cater to citizens from Wards C & D.
In addition to the free birds, the residents who visited the Washington Rd location received also free produce for their Thanksgiving day dinners as well.
In spite of the inclement weather this past weekend, throngs of East Pointers turned out for the event with depleted the reserves at both locations before the appointed times.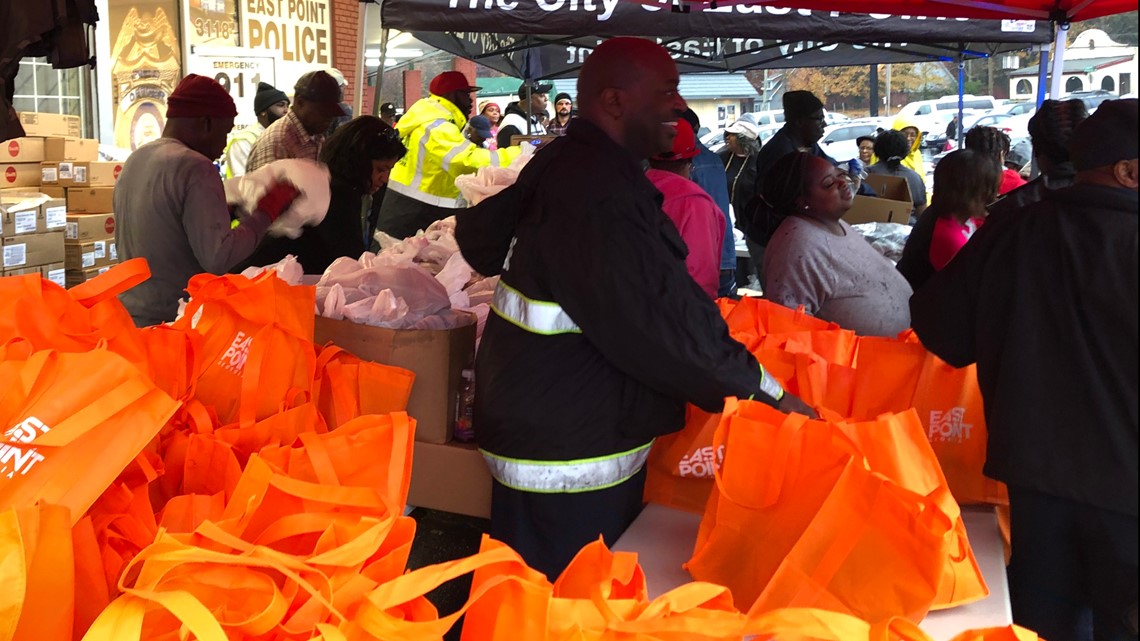 Want more East Point news? Like us on Facebook.