According to Fulton County District Attorney Paul Howard's office, Andre Pugh was convicted of felony murder, aggravated assault with a deadly weapon, conspiracy to commit murder and possession of a firearm during the commission of a felony in the death of 30-year-old Tiffany Jackson Pugh.
In November 2014, Pugh called 911 from his own driveway telling police that his wife and children were inside the home - and that he believed his wife was murdered even though he hadn't seen the body.
When East Point police arrived, they found his wife's body in a guest room bed with gunshot wounds to her eye and chest. The district attorney's office, quoting police on the scene, said that her two-year-old child was lying on her mother's body crying and begging her mother to wake up.
After further investigation, a grieving husband became a suspect - as did his friend 37-year-old Adriane Harley. Police found GPS and cell phone records placed Harley at the scene at the time of the murder. Phone records showed he and the husband exchanged text messages and spoke on the phone before meeting in downtown Atlanta - just 30 minutes before the murder.
The district attorney's office said Andre Pugh was just minutes from the scene when the crime occurred.
Weeks later, on Dec. 5 of the same year, Pugh and Harley were arrested at an Atlanta strip club where the former was a DJ.
Evidence at the trial helped to reveal more details that helped piece together the heinous crime. The district attorney's office said that Pugh was embroiled in financial troubles and the pending foreclosure of a home. A divorce could have left him homeless the office said in a statement.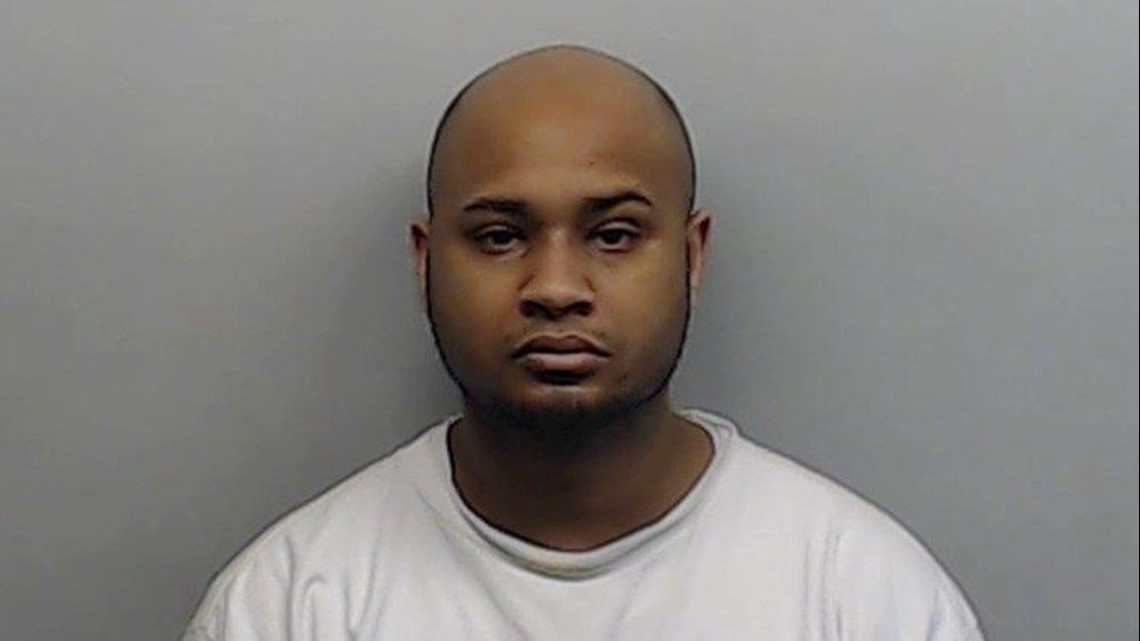 But more than 20,000 text messages between Andre and Tiffany uncovered a rift between the two with questions of whether Andre had been cheating on his wife.
So Andre hired his longtime friend - the best man at his wedding - to end the problem he thought would cost him everything. Tiffany also knew Harley and the district attorney's office said that he even served as a pallbearer at her mother's funeral.
But on Nov. 23, 2014, Harley entered the home through a back window, walked into the guest bedroom where Tiffany was sleeping and shot her multiple times with a revolver before escaping and leaving her body for one of her small children to find.
The gunshot triggered the home's security alarm and the company contacted Andre who returned home and called 911. Years later, he's now going to jail for life plus 5 years. He has no possibility of parole.
The accused triggerman in the murder, Harley, will be tried separately at a later date.