EAST POINT, Ga. — "Thank you for your service."
A phrase most commonly associated with the military. However, as civil servants, police officers aren't often awarded the same level of acknowledgment. That is, until now.
Teens At Work, a non-profit organization empowering youth since 1991, will show appreciation to the East Point Police Force with its first inaugural appreciation luncheon appropriately titled, "Thank You For Your Service."
The event was created as an annual way to give thanks and show gratitude for those law enforcement officers who put themselves in harm's way to keep us safe.
East Point's Finest were escorted to decorated banquet tables and treated to a catered meal provided by the Tri-Cities High School's culinary department. Then served by local youths who thanked each and every officer in attendance personally for all that that do.
"I actually stay in East Point. Born and raised," says Cheryl Williams, culinary instructor at nearby Tri-Cities High School, "So, it is a wonderful thing to give back to the community."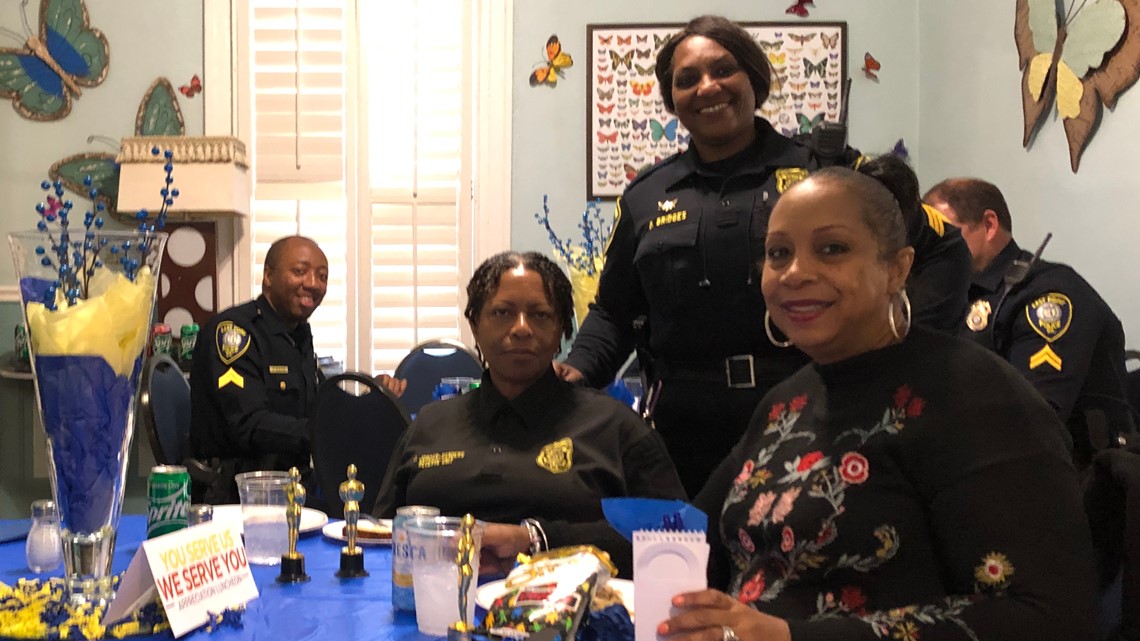 The luncheon also included activities such as games, prizes and a 'Hollywood Room' that included a photo booth and miniature trophies for each officer. According to Melvin Bussey, the founder of Teens At Work, the next event in the works will be one that honors the East Point Fire Department.
For more information about the Teens At Work, visit their website.
Want more East Point news? Like us on Facebook.