COLLEGE PARK, Ga. — In a statement from College Park Fire Chief, Wade Elmore, College Park fire stations 1,2 & 3 will be used as warming stations.
Local citizens who are in need of warmth while the temperatures drop will be granted a safe place to stay warm. Station #1 will use their community room, while stations #2 & #3, will use their lobbies for guests.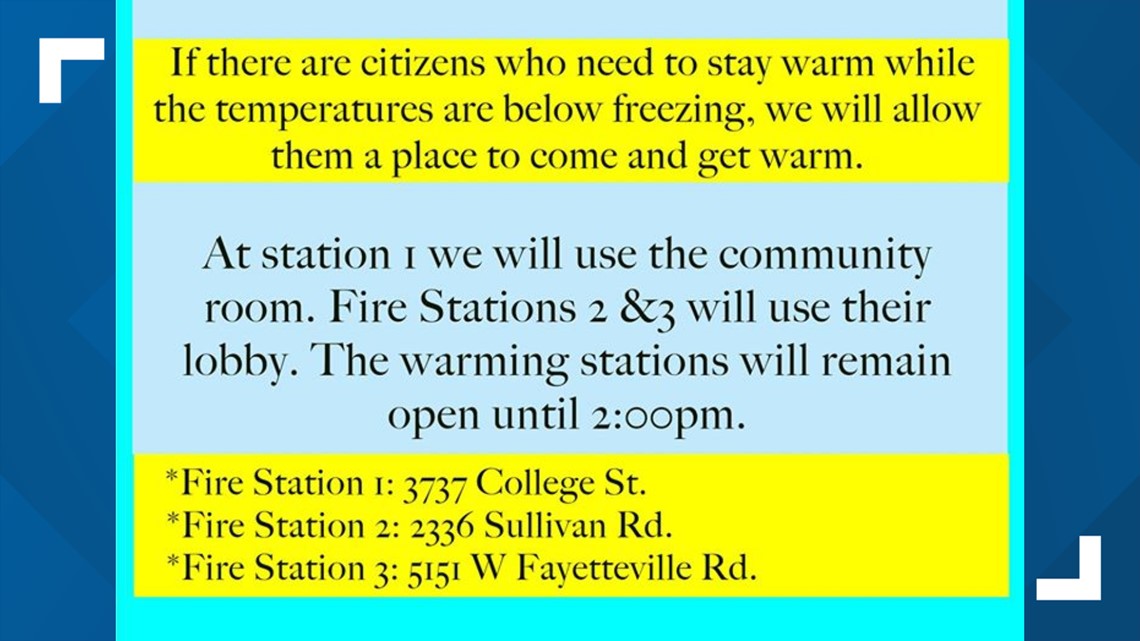 The warming stations will remain open until 2:00 pm.
Also, remember the 4 P's when temperatures drop to near or
below freezing:
People - Be sure to check-in on friends and family over the ages of 65
Pets - keep all outdoor pets inside for the immediate future
Plants - same for plants, frigid temperatures are just as deadly for houseplants
Pipes - make sure to leave faucets running with a slow leak overnight to prevent pipes from bursting
For more information on the College Park warming stations, visit the city's website.
Want more Tri-Cities news? Like us on Facebook.