EAST POINT, Ga. — In many ways, 2020 was positioned to be the year that counts, from the once-a-decade national Census to the presidential election.
Little did we know that after three weeks of self-isolation, that it would also be crossed out days on the calendar.
However, in spite of the challenges presented by the statewide 'shelter-in-place' order, certain things in life keep ongoing.
In case you missed it, as many of us probably did, National Census Day, which occurred on April 1, 2020, marked the beginning of the national Census.
As a way to keep citizens engaged and aware of the Census, the City of East Point has been incentivizing residents with prizes, giveaways and various other swag to help push the participation numbers towards the ultimate goal of 100%.
Once an East Point resident has completed the Census online, all they need to do is to send a screenshot of their confirmation number to the following email and they will receive one of the city's #CountThePoint swag items.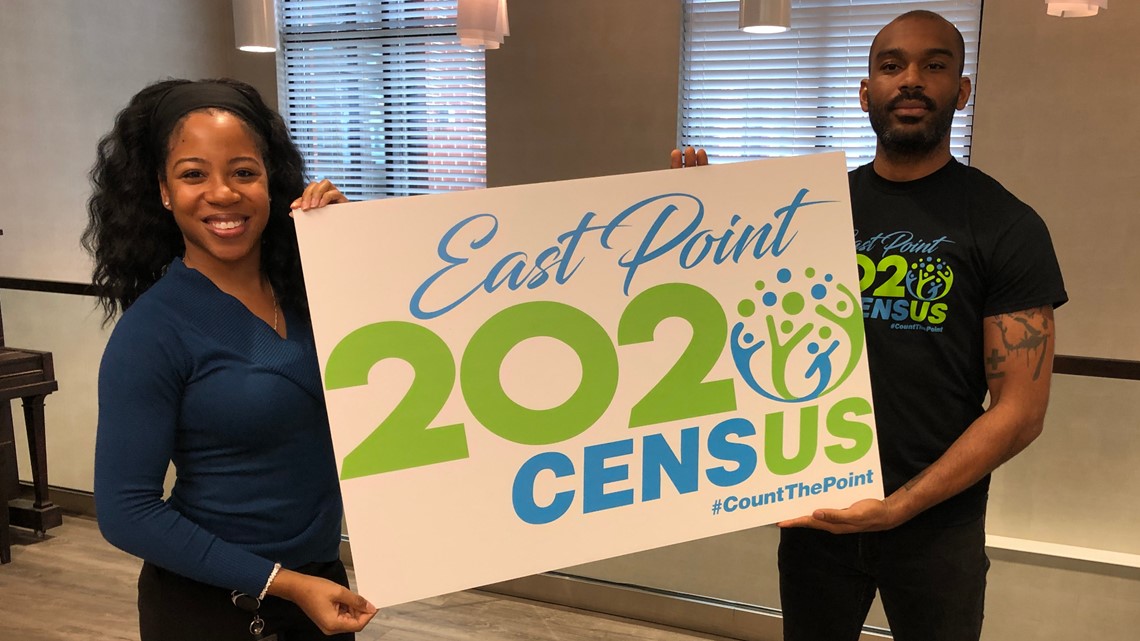 Including one of the following:
T-shirt
Hat
Tote Bag
Cellphone accessories or
Water bottle
As an additional incentive, residents will also have the opportunity to enter for a chance to win an Amazon Product or season tickets for the Atlanta Dream for their upcoming season.
Winners for the grand prizes will be selected based on their frequent social media activity by tagging the City of East Point to encourage others in the City to complete the Census.
Items to include in the email:
#CountThePoint in the subject line
Screenshot of confirmation #
Name
Mailing Address
T-shirt Size (s) (If t-shirts are still available)
As a final reminder, gift incentives are for East Point residents only.
For more information about East Point's 'Count the Point' incentive, visit the city's website.
Want more East Point news? Like us on Facebook.