After a summer of record-breaking high temperatures and record-breaking lows of rainfall, the Peach State (much like the rest of us) is ready for Fall. However, the effects of this past summer have left their mark, particularly when it comes to water levels.
In October, the Georgia Environmental Protection Division (EPD) declared a Level 1 Drought Response in 103 of the state's 159 counties. That means that drought conditions have affected the entire state ranging from abnormally dry to extreme drought.
How does that affect East Point? The city of East Point has several lakes; Judy's Lake, Crystal Lake and Lake Lucerne to name a few. Sandra Foster, an East Point resident for nearly 20 years, owns a home on Lake Lucerne in the Piney Woods neighborhood. Foster told My East Point News that she cannot recall a drought ever being declared in the nearly 20 years she's lived at her current residence.
"Right now our major concern is (naturally) the drought because the lake is low but we're trusting that it'll rain again and it will all come back."
As of the writing of this article, the waters of Lake Lucerne had receded nearly halfway down Foster's dock.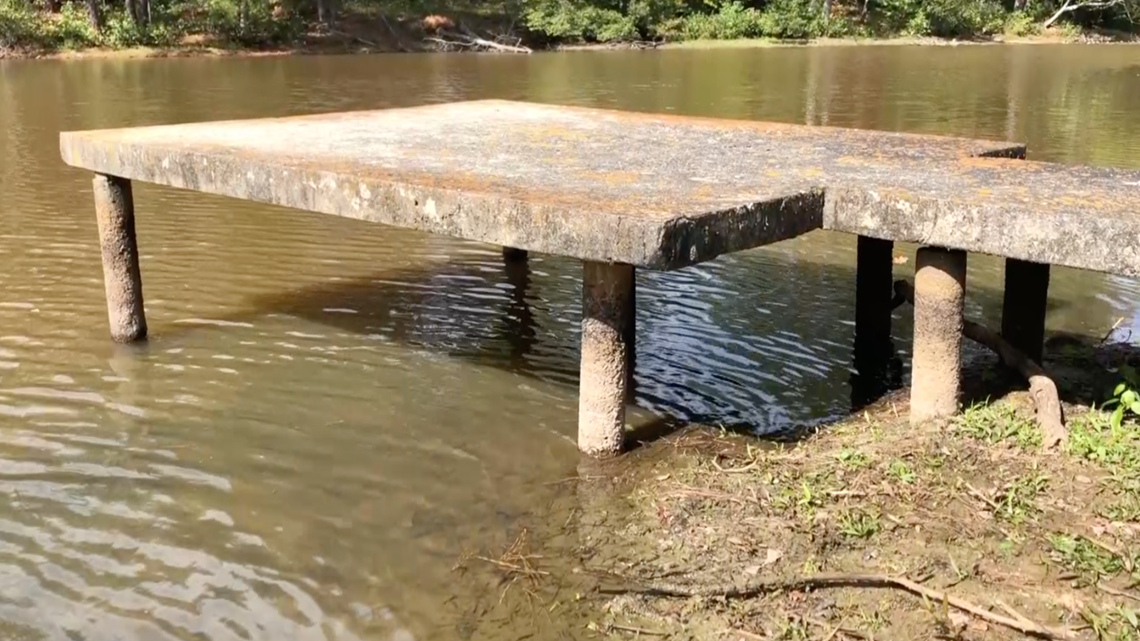 The protocol for Level I requires local municipalities to begin public information campaigns to help citizens better understand drought, its impact on water supplies and the need for water conservation.
The following activities are allowed any time of day under a Level 1 Drought Response:
Irrigation of personal food gardens
Irrigation of new and replanted plant, seed, or turf (1st 30 days)
Drip irrigation or irrigation using soaker hoses
Hand watering with a hose with automatic cutoff or handheld container
For more information about the U.S. Drought Monitor, visit their website.
Want more Tri-Cities news? Like us on Facebook.