EAST POINT, Ga. — Well, it's that time of year again folks. The Fourth of July is upon us and all that implies. Food, fun and of course, fireworks. However, the 'fun' aspect of things can turn on a dime. Did you know that on average about 280 people end up in the emergency with injuries related to fireworks? This certainly keeps local fire and rescue teams on their toes.
We spoke with East Point Fire Chief, Corey Thornton to see if he had any safety tips for the residents. He provided us with some useful advice about barbecuing and fireworks to help us stay safe during our Independence Day festivities.
1. When barbecuing, make sure to keep the grill at least 10'ft away from any structure and any combustibles.
2. Sparklers can get up to 1,200 degrees Fahrenheit. Pay close attention to children.
3. During the festivities, fire and rescue crews will be on hand to provide immediate attention.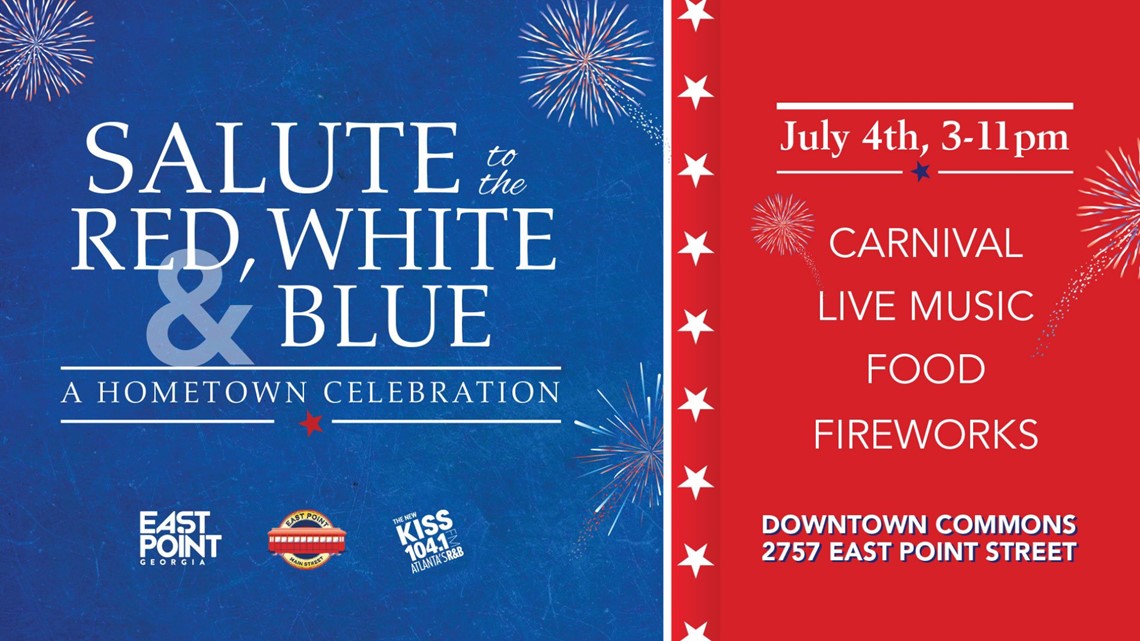 Be sure to come to visit Chief Thornton and the rest of East Point's fire and police departments during the festival. You can find them at the Downtown Commons tomorrow for the annual 4th of July Celebration. The festival is from 3-11 p.m. and fireworks are start to begin at 9:30 p.m. Learn motor about the event at the City of East Point website.
Want more East Point news? Like us on Facebook.