EAST POINT, Ga. — Two people -- including one firefighter -- were injured, and two dogs were killed in an early morning house fire in East Point early Saturday, fire officials said.
It happened shortly after 2 a.m. in the 2100 block of Kenny Court.
Dispatchers responded to a call from that address indicating a fire in progress. When crews arrived, they said heavy flames were coming from the right side of the two-story brick structure.
According to East Point Public Information Officer Renita Shelton, the occupants of the home had safely made it outside of the building by the time firefighters arrived.
The fire was reported to have been knocked down at 3:02 a.m., with hotspots being put out. A second knockdown was reported at 3:41 a.m.
2 hurt in East Point house fire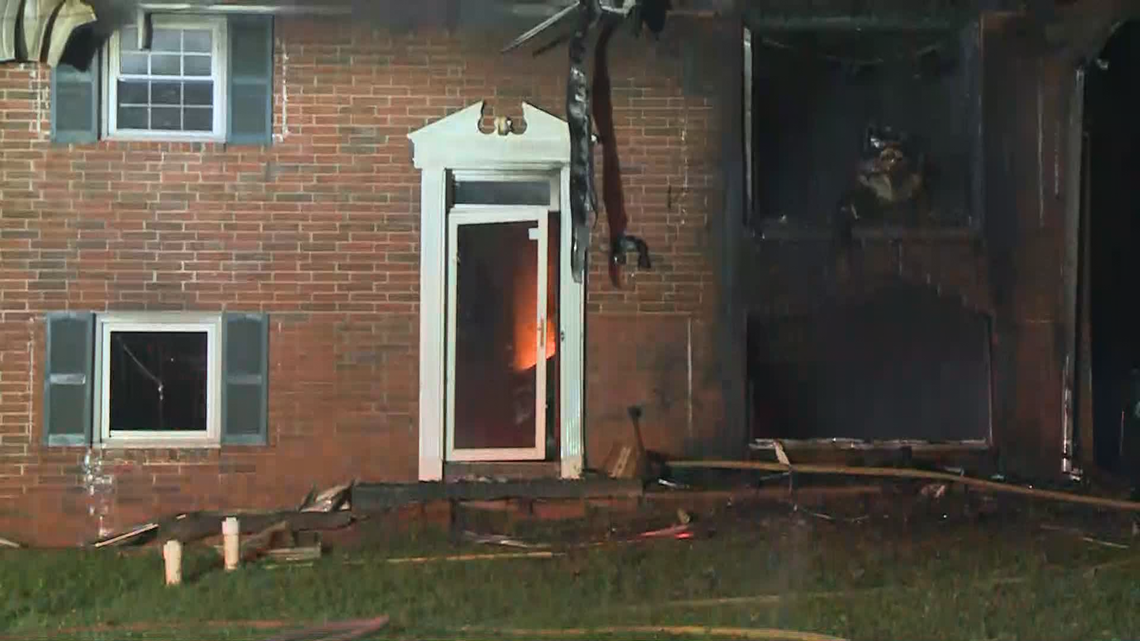 During a primary and secondary search of the structure, the bodies of two pet dogs were found inside the home.
Shelton said one male resident of the home was transported to Grady Memorial Hospital for treatment of smoke inhalation. His condition is not presently known. Shelton said an East Point firefighter was transported to Atlanta Medical Center for treatment of heat exhaustion. He was treated and released.
East Point Power was summoned to handle power lines that burned as a result of the blaze. East Point Police responded to handle traffic control.
The American Red Cross was called to provide housing for the second male resident who was displaced by the fire.
No other injuries were reported.
Shelton said an investigation was underway to determine the fire's cause.
MORE HEADLINES |
3 dead after double-murder suicide in Lamar County, sheriff says
Family of missing Atlanta woman: 'How much can we really bear' in agonizing search for her