EAST POINT, Ga. — Gov. Brian Kemp signed Georgia's first-ever shelter-in-place order last week. The move comes as the statewide effort helps combat the spread of the COVID-19 coronavirus and will be in place until 11:59 p.m. on April 13.
However, the order overrides all other previous shelter-in-place orders issued by local municipalities - including most importantly local curfews.
East Point city council's third emergency ordinance established a citywide curfew on Wednesday, March 25, 2020 from 9 p.m. until 7 p.m. daily until the morning of April 7, 2020.
The statewide ordinance negated that edict last Friday, April 3 at 6 p.m. as well as the curfews in the city of South Fulton and surrounding municipalities that had been in place for a week or more.
What changes for me?
During the order, residents are also not allowed to have visitors unless they are providing medical or emergency services, providing support to conduct "activities of daily living," providing necessary supplies and services - like food, equipment needed to work from home, products to maintain safety, sanitation, and essential maintenance. Visitors are allowed during end-of-life circumstances.
Businesses and services that were deemed essential prior to the ordinances will continue to remain open, including some of the following:
Grocery Stores
Food Banks
Outdoor Farmers Markets
Gas Stations
Banks and financial institutions
Hotels
Hardware Stores and nurseries
Healthcare Providers and facilities
Transportation services
City and County Government Services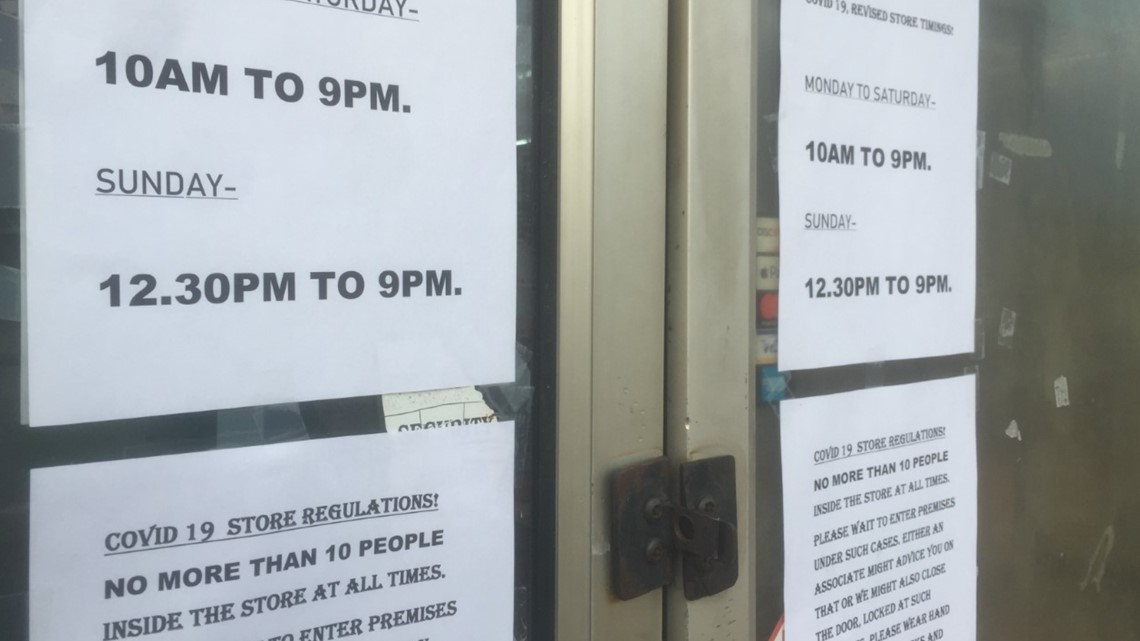 What is different?
Businesses that may have been deemed non-essential under respective local ordinances, such as package stores will now be allowed to operate so long as they abide by the following criteria:
Enforcing social distancing or non-cohabitating persons while present on their property.
Providing alternative points of sale outside of buildings (for retailers and service providers).
Increasing physical space between workers and customers
Increasing physical space between workers' worksites to at least six feet.


What's closed under the new order?
Close-contact businesses will continue to be closed to the public including:
Body art studios
Estheticians
Hair designers
Massage therapists
Bars
Gyms
Fitness centers
Bowling alleys
Theaters
Live performance venues,
Operators of amusement rides
What is 'critical' infrastructure?
Chemical
Commercial facilities
Communications
Critical manufacturing
Dams
Defense industrial base
Emergency services
Energy
Financial services
Food and agriculture
Government facilities
Healthcare and public health
Information technology
Nuclear reactors, materials, and waste
Transportation systems
Water and wastewater systems
What's closed under East Point City Government?
The provisions established under the prior three emergency ordinances voted on by East Point city council still apply:
All East Point parks and playground facilities, including the Jefferson Park Rec Center are closed to the public until further notice.
All City buildings remain closed to the public until further notice.
Sanitation and recycling will continue services on their regular schedule.
City utilities have suspended disconnection and will not assess late fees. However, utility payments are still being accepted online, or at the Customer Care drive-thru, dropbox, by mail and by phone.
Municipal Court arraignments have been postponed until the week of May 18, 2020.
All restaurants and other establishments that provide food may offer food for takeout and delivery services only.
For more information on COVID-19, please visit the Georgia Department of Public Health website or the Centers for Disease Control & Prevention website.
At 11Alive, we're focusing our news coverage on the facts and not the fear around the virus. To see our full coverage, visit our coronavirus section, here: www.11Alive.com/Coronavirus.
Want more East Point news? Like us on Facebook.