DULUTH, Ga. — Good Word Brewing wrote on their social media pages on Monday, that they would be temporarily closing their doors to create "unity in a safe manner". The post went on to say that the owners, Todd DiMatteo and Ryan Skinne would be returning to the restaurant on Tuesday to convert it into a makeshift soup kitchen.
The post explaining that the brewhouse would "continue serving soup to our staff and any others who are hungry at no cost to go for as long as we can."
DiMatteo and Skinne sent 11Alive videos from the back of the kitchen on Thursday, showing their line up of both vegetarian and non-vegetarian soups.
Currently, the brewery is serving soup to people in small groups, only allowing a handful of guests inside at a time to practice 'social distancing. The owners of the restaurant and brewery say they will continue serving from noon to 6 pm every day until they run out of food.
Duluth brewery turns soup kitchen
On Tuesday, Good Word Brewing posted to their Facebook page that they would be launching a Go Fund Me for their staff of 35 employees. The small business asking the online community to share the fundraiser and help support their staff during a 'difficult time'.
According to DiMatteo, the Go Fund Me raised over 10,000 within 24 hours of going live. As of Thursday afternoon, almost $13,000 has been donated online.
"The amount and speed at which our extended family gave and responded has humbled us to our core," added DiMatteo.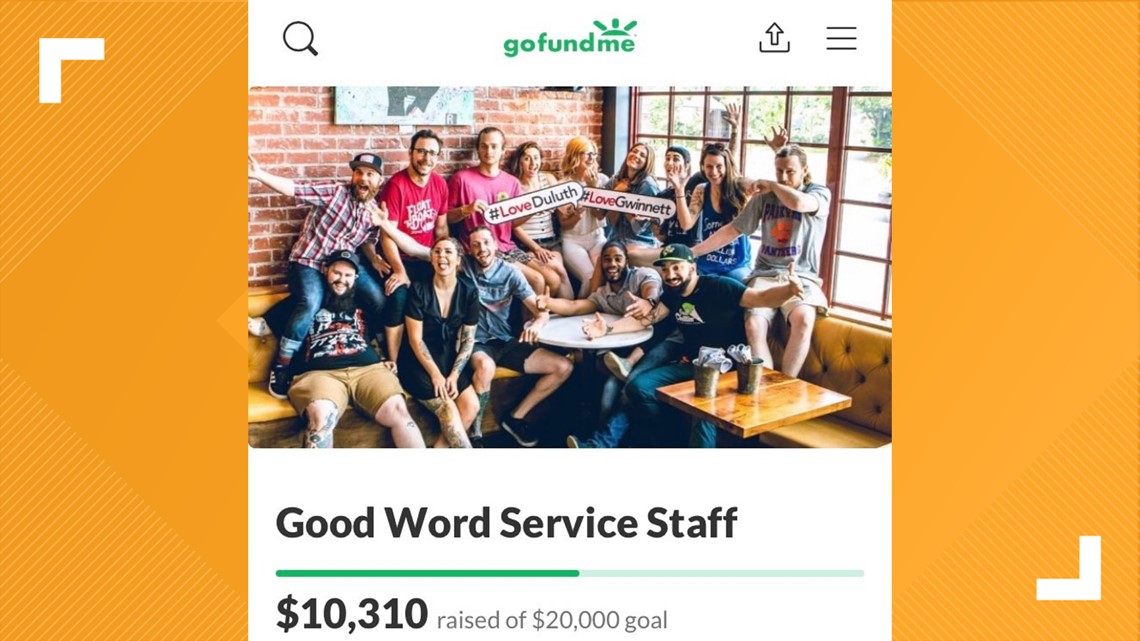 Want more Gwinnett County news? Like us on Facebook.