GWINNETT COUNTY, Ga. — In partnership with Life Hope and Einstein Genius Care, a drive-through for COVID-19 testing has been set up outside a church in Gwinnett County.
The test site is in the front parking lot of Sugar Hill Church at 5091 Nelson Brogdon Boulevard. Life Hope, one of the organizations behind the initiative is a medical ministry that prides itself on 'creating health ventures that redefine a healthcare platform'. According to their website, the doctor on-site, Dr. Allen Einstein with Einstein Genius Care will be administrating the tests.
The website explains that you should get tested if you are experiencing mild to severe respiratory symptoms that may include fever, cough and shortness of breath. Having contact with a person who is infected or in an area where COVID-19 is widespread is another reason for you to request being tested.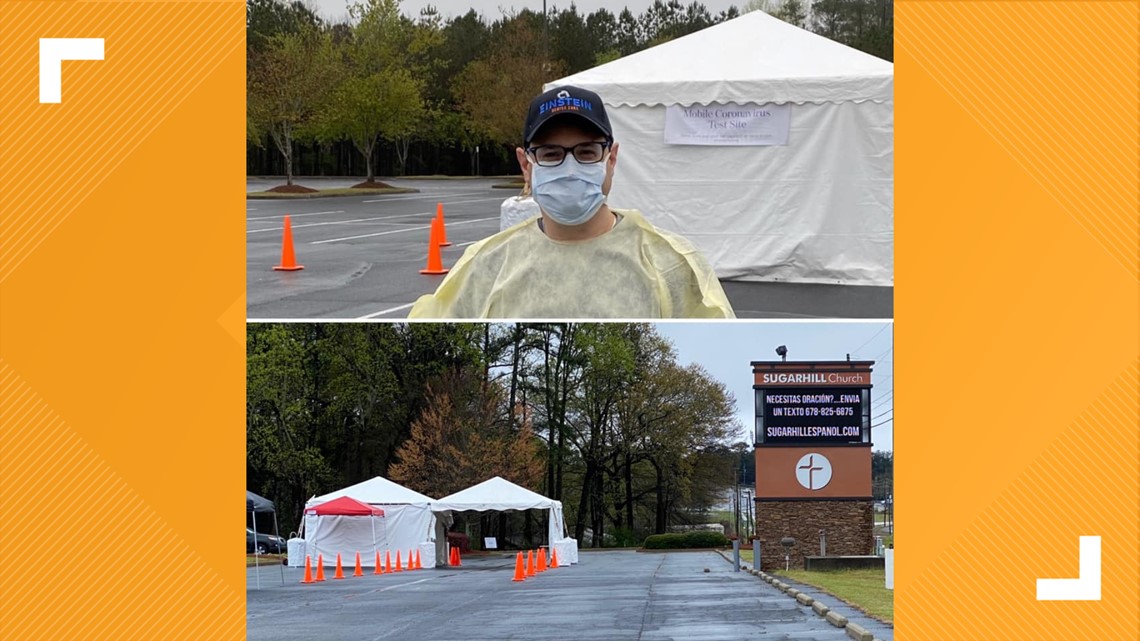 If you feel that you are at risk of contracting COVID-19:
Call 877-262-1003 or visit LifeHope.com and answer questions to determine if you're at risk.
If you're approved, you'll be directed to a drive-up location where a nasal swab sample will be collected.
Your sample will be sent to the LifeHope Super Lab for testing and results will be available within 24 hours.
You may also request advanced testing to determine the cause of your symptoms if other than COVID-19.
Want more Gwinnett County news? Like us on Facebook.