LAWRENCEVILLE, Ga. — The city of Lawrenceville has established a drive-through pattern using parking spaces for restaurants and shops on the Downtown Square.
The city announced the addition on their social media pages, saying that it was created to promote downtown businesses that had to temporarily close their indoor space due to COVID-19.
According to the city, the lane will assist customers and business with carryout and delivery orders. The Lawrenceville Police Department will be assisting with the safety of the new change.
The drive-thru lane will remain in place until April 17 along North Perry Street and East Crogran Street.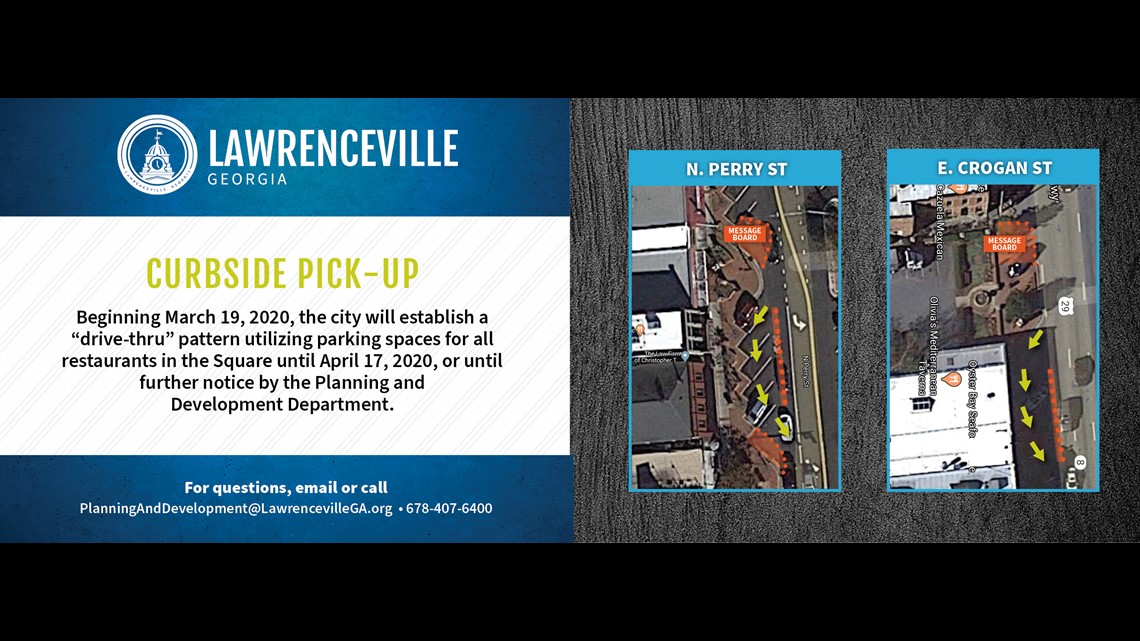 Want more Gwinnett County news? Like us on Facebook.