"I was proud to attend today's rally, as well as add my name to the petition asking Gwinnett's Board of Commissioners to remove the Confederate monument," Danny Porter said. "I fully support this peaceful effort and believe the Gwinnett Environmental and Heritage Center would be a more appropriate venue than outside this courthouse."
Porter said that some may have been surprised to see him in attendance but he said this was part of being representative of all Gwinnett County residents as an elected official.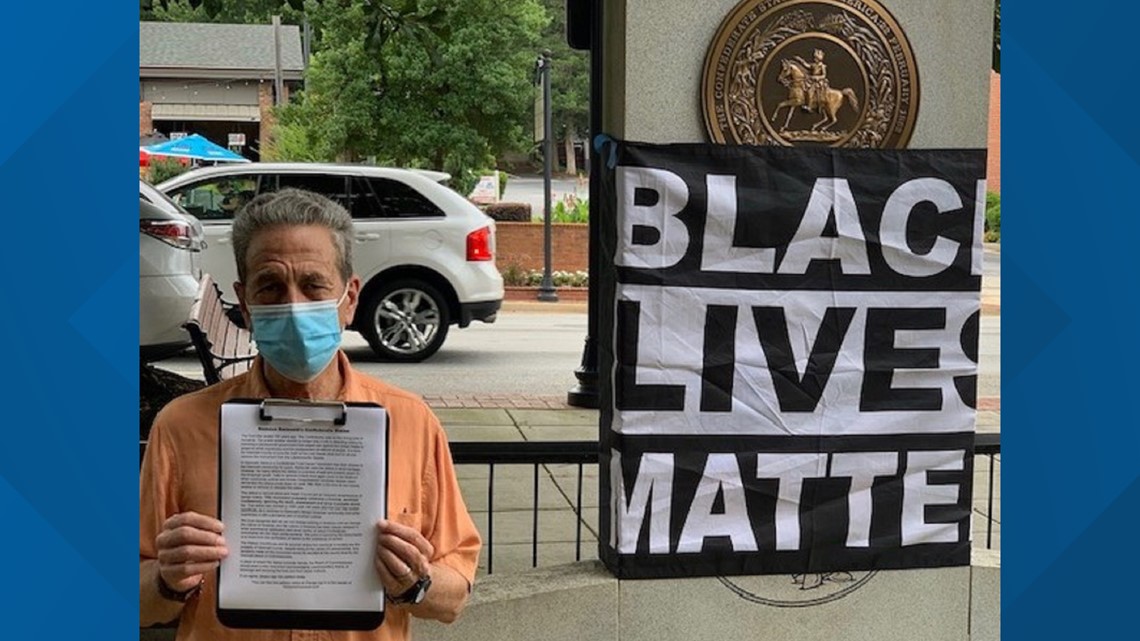 "My approach to this office is that it's for the people and this monument does not represent the people of Gwinnett," he wrote late Sunday evening.
Meanwhile, at least one organized Georgia group is pushing back against such acts, calling the removal of memorials to veterans an act of terrorism. It also points to state law suggesting that the removals are not legal.
"They deserve the same respect as all American veterans and we believe that an attack on one set of veterans is an attack on all American veterans," the statement concludes.