LAWRENCEVILLE, Ga. — The arts community in Lawrenceville grew a little bigger today with the addition of five resident artists opening the doors of a fine art gallery.
Expressions Fine Art Gallery & Studios held its official ribbon-cutting ceremony Wednesday afternoon at its historic location on North Clayton Street. The building in which the studio resides is directly across from the train depot in downtown Lawrenceville.
The artist space will offer fine art for sale, art workshops, art greeting cards, and fine art prints. Five area artists will have their works on display continuously: Kim Crowe, Kathy de Cano, John R. Duke, Sharon Nichol, and Diane Houle. Guest artists are also invited to display their work for viewing and purchase.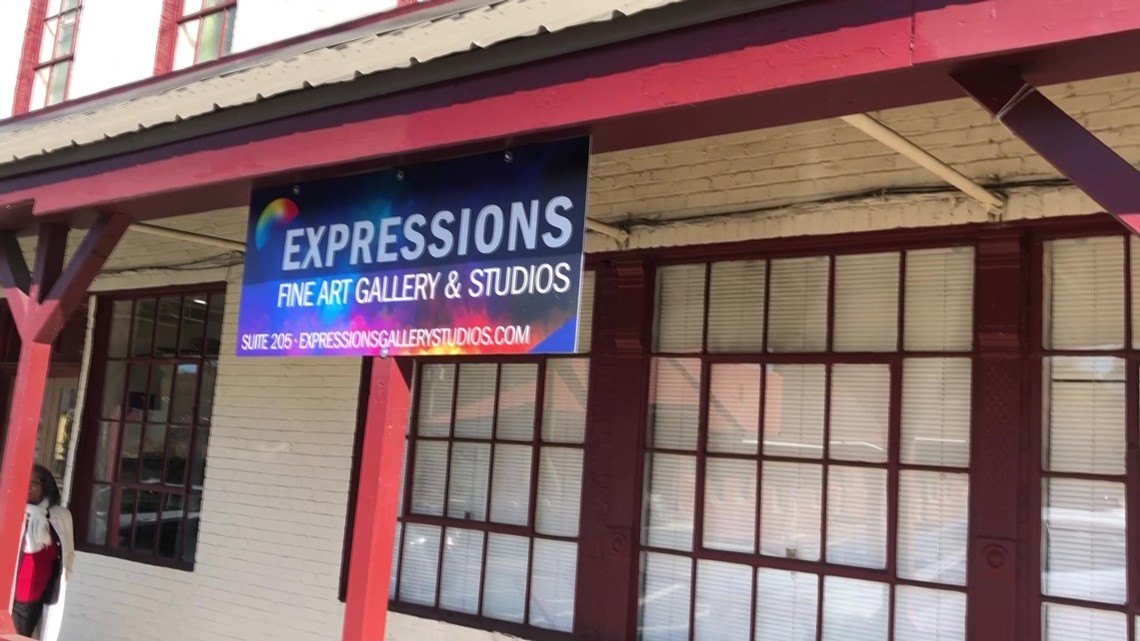 Lawrenceville Mayor Judy Jordan Johnson says she is excited to finally have resident artists in downtown, "We're excited to see how they incorporate Lawrenceville's history. We're just excited to expand our art community with this studio."
Want more Lawrenceville news? Like us on Facebook.