LAWRENCEVILLE, Ga. -- Members of Gwinnett County Police Officer Antwan Toney's family arrived at Gwinnett Police Headquarters in Lawrenceville late Tuesday morning, accompanied by several Gwinnett officers who traveled to Los Angeles to escort them to metro Atlanta.
The officers will also provide an escort for the family when they return to southern California after the funeral services on Wednesday.
RELATED | Funeral services for fallen Gwinnett officer released
As they arrived, they stopped for a few moments to look at the memorials to Officer Toney which have been placed on a patrol car directly in front of the police headquarters building in Lawrenceville. The memorials and mementos include flowers, balloons, stuffed animals and other offerings of condolence and remembrance to the fallen officer.
Vigil held for Gwinnett County Police Officer Antwan Toney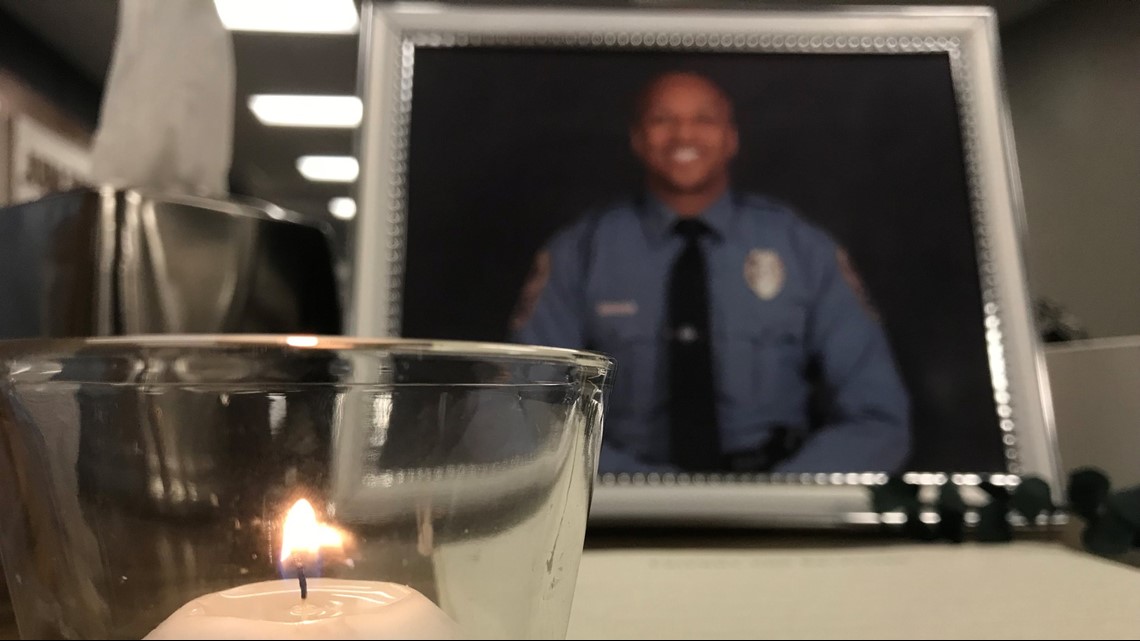 Public visitation services will take place on Tuesday afternoon and evening, with a funeral taking place on Wednesday morning.
RELATED | Murdered Gwinnett officer's sister: Antwan Toney had passion for police work
The family says they plan to have another funeral service for Toney in southern California on Nov. 3. Officers from Gwinnett County said they plan to attend that service.
Toney was killed on Saturday while responding to reports of a suspicious vehicle near Shiloh Middle School outside Snellville on Saturday, Oct. 20. Suspects inside the car fired on Toney as he attempted to approach the car. Other officers pulled him to safety, but he was later pronounced dead at the hospital.
One suspect, Isaiah Pretlow, 19, is being held without bond on charges related to fleeing the scene, crashing the suspect car and firing on police.
MORE | Teen wanted in murder of Gwinnett County police officer killed
Shooting suspect Tafahree Maynard, 18, was shot and killed by police on Monday after a massive manhunt. Maynard was found hiding in a shed near the shooting scene.
He was shot after he refused to drop a weapon he was holding when confronted by police.