GWINNETT COUNTY, Ga. — Gwinnett County officials open the Bay Creek Precinct this week adjusting the precinct lines for each of the other five precincts in the county.
According to Gwinnett County officials, the new 12,117-square-foot police precinct will bolster police presence and improve response times in a fast-growing section of the community. The official ribbon-cutting ceremony was held on Tuesday, December 3rd at the new location off Ozora Road in Loganville.
Gwinnett County has not released an updated precinct map, but the five current precincts are named after their corresponding placements in the county: North, East, South, West, and Central. The newest precinct, Bay Creek is named after the park it's situated in front of.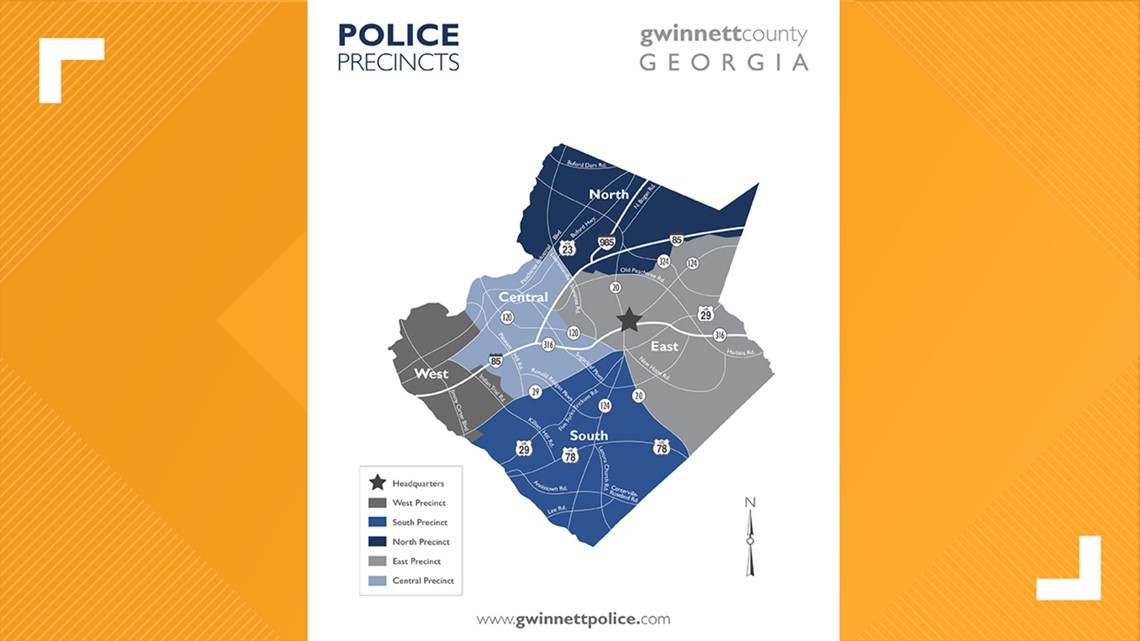 The $15.9 million facility houses command staff offices, a squad room, a fitness center, and evidence storage space. Community members will have access to reports and a community meeting room at the Bay Creek facility. The precinct will also have an Alternate 911 Center, which is intended to provide better communication with officers and other agencies during critical incidents.
Bay Creek precinct opens its doors
Funds from the 2009, 2014 and 2017 SPLOST programs were used to build finance the project. The Gwinnett County Police Department currently has 878 sworn officers providing law enforcement services to approximately 800,000 residents within an area of 436 square miles.
Want more Gwinnett County news? Like us on Facebook.