LAWRENCEVILLE, Ga. — One Lawrenceville business is brewing up a special thank you for those on the front lines fighting the coronavirus.
Slow Pour Brewing House announced the news on their social media pages, saying that their latest creation 'Thank You Note' would be finished and canned in the next few weeks.
"We wanted to kind of do something to honor those who are on the front lines for us. They're risking their lives on a daily basis and while all we do is brew beer, we thought what we can do is provide some sense of encouragement," says COO John Reynolds.
The brewery will be giving out six-packs of the special brew to any and all medical workers in the fight against the coronavirus pandemic. The beer will also be available to the public for purchase.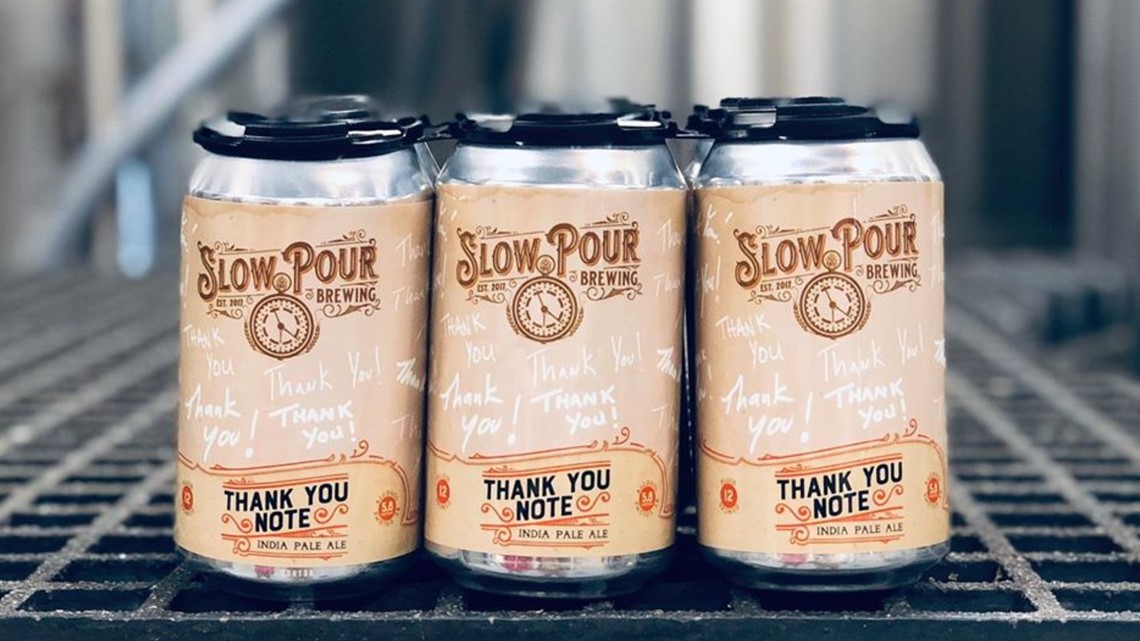 "If you are on the front lines... you probably need a beer right now more than most," the brewery president, Marty Mazzawi said. "Just a little something to say thank you to the doctors, nurses, and all of those...risking their lives keeping us safe during this crazy time."
Both owners say they expect the beer to be will be finished and ready for pickup in two weeks, at which time health care workers can get a six-pack who show an ID badge at the taproom, located at 407 N. Clayton St. in Lawrenceville. Any excess cans will be available to the public.
Want more Lawrenceville news? Like us on Facebook.