LAWRENCEVILLE, Ga. — A man with special needs from Lawrenceville is missing and his mother is on the run after police say she scammed the courts and tried to collect $200,000 from her son's medical trust fund. Yvonne Longmire is now facing several charges and police say they want to find her son, 20-year-old Lee Earnest Longmire, to make sure he is okay.
In late January, Gwinnett Police detectives say they discovered that Yvonne had brought a man to probate court the previous month to pose as her son, claiming, under oath, that a doctor had declared her son was no longer severely mentally disabled. Police say Yvonne testified that her son's medical trust fund--established by a relative years earlier--was no longer needed for his care. The judge agreed and ordered the money released to Yvonne-- $200,000.
Police say they discovered the scheme before Yvonne got the check.
According to police, Lee's former conservator attorney, Mike Smith, and a paralegal from Smith's firm, Andrea Wagner, tipped off detectives as soon as they became aware of the case and realized that the man doctors had examined, who posed as Lee in court, was, in fact, an imposter.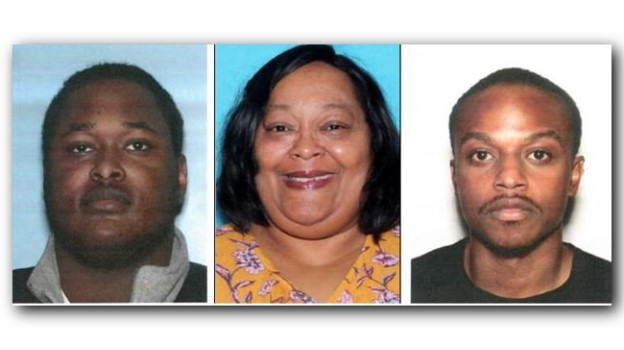 "Had they not brought that to our attention," Gwinnett County Police Corporal Wilbert Rundles said Wednesday, "it would have been able to give Yvonne full control of [her son's] trust fund money, for her to do whatever she willed."
The man police identify as the imposter is Maurice Ford, and he was arrested this week in Phoenix; Ford is awaiting extradition back to Georgia to answer to a warrant put out for his arrest. Yvonne is facing several charges once police find her.
Yvonne Longmire has been charged, initially, with perjury, forgery, identity theft, theft by deception, criminal solicitation and exploitation of an at-risk adult.
She is possibly driving a green 2006 Ford F-150 pickup truck with the Georgia license tag "PRE 3129."
Police don't know if her son, Lee, is with her, and they're worried about him.
"We want to make sure he's safe, we want to make sure that he's taken care of," Cpl. Rundles said, "without him having to worry about being scammed or taken advantage of."
Anyone who might have information on this case is asked to call Gwinnett County Police at 770-513-5300. To remain anonymous, call Crime Stoppers at 404-577-TIPS or visit www.stopcrimeATL.com. Crime Stoppers is offering a cash reward for information leading to an arrest and indictment in this case.