On Wednesday, the victim's mother identified her as Asijah Love Jones.
The Spalding County Sheriff's Office said a stray bullet hit the child just after 1 a.m. Tuesday at the apartment complex along Northside Drive. A neighbor told 11Alive there was a shootout between several people near Building J, where the girl was sleeping on the second floor.
"One of the rounds that was fired at the intended target missed traveled through the victim's bedroom window, and struck her killing her instantly," Spalding County Sheriff Darrell Dix said.
While the signs outside the complex read Northside Hills Apartments, it's better known throughout Spalding County as "Spalding Heights."

"Technically, Spalding Heights is listed as the hood in Spalding County so nobody cares it seems like," explained a resident who didn't want to be identified.
The young mother didn't want to be identified due to the amount of violence inside the complex and possible retaliation against her or her family. She said she's lived in the complex for a couple of years.
"The gun violence is getting worse. Most of it is gang violence, but most of the people who are doing this don't even stay out here," she said. "I'm young, single mom, four kids. So it's kind of like, it should be a step, it's supposed to be a stepping stone to help, and it's not. It's always, we got to deal with this type of stuff. It's always ignorant, everywhere you go – it's always something going on out here."
Like many other parents in the complex, she worries that her child may become the next innocent victim of gun violence.
"It could have happened to anyone's child. Bullets don't have a name on it," the woman said.
She added this is just one of several recent shootings in the complex. She claimed there have been several homicides just in the short time she's lived at the property.
"This is what brought attention to this senselessness, most of this has been swept under the rug," the woman added.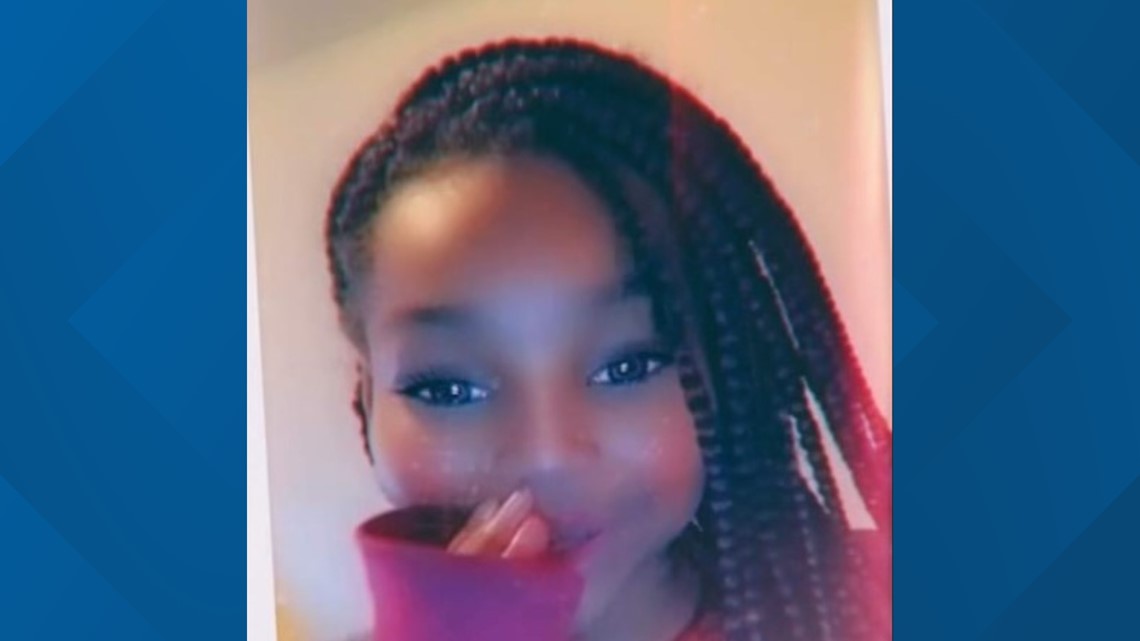 11Alive also confirmed she was a 6th grader at Cowan Road Middle School. A spokesperson for Griffin-Spalding County School System said a letter was sent home to parents about the shooting, offering condolences.
"We are heartbroken about this senseless tragedy. We have great empathy for family and friends," Superintendent Keith Simmons said in the letter. "Additional grief counsellors will be onsite at area schools to speak with students who are processing the loss of a classmate and the associated emotions."
The district urged parents to talk to their children about the loss of life and how to cope with their feelings of grief.
As for the shooting investigation, the sheriff's office identified one suspect as of Tuesday night. Kionta Parks is wanted for felony murder, aggravated assault, cruelty to children, possession of a firearm during the commission of a crime, and violation of Georgia's Street Gang Act of the Georgia Domestic Terrorism Statute.
11Alive reached out to the Spalding County Sheriff's Office to find out how many calls for service they've had to this complex in recent months. As of Tuesday night, we have not heard back yet.