DEKALB COUNTY, Ga. — A woman who lives in DeKalb near McAffee Road, about 15 miles from Atlanta Hartsfield-Jackson International Airport, says the never-ending noise of jets has increased significantly.
She moved into the neighborhood a few years ago, but says the noisy highway of planes above her has become worse - and more frequent.
"When I'm trying to sleep at night, I'll put in earplugs, I'll turn on a loud fan, I'll put padding in the windows, and it can still be heard over that," Sarah Cooper told 11Alive's Elwyn Lopez.
"I can a hundred percent certain say this noise wasn't here prior to 2019," she added.
Cooper says the constant thundering of jets is a daily hell, and claims it has had a huge impact on her life.
"I had to turn a promotion down because it involved getting to work at 5 a.m. or 6 a.m. in the morning and there was no way that I could get to sleep with the planes still going," Cooper said.
While 11Alive was on site with Cooper, FlightRadar24 showed several planes, one after another, and some of them at altitudes between 3,000 and 5,000 feet. Those were departing flights from Hartsfield-Jackson.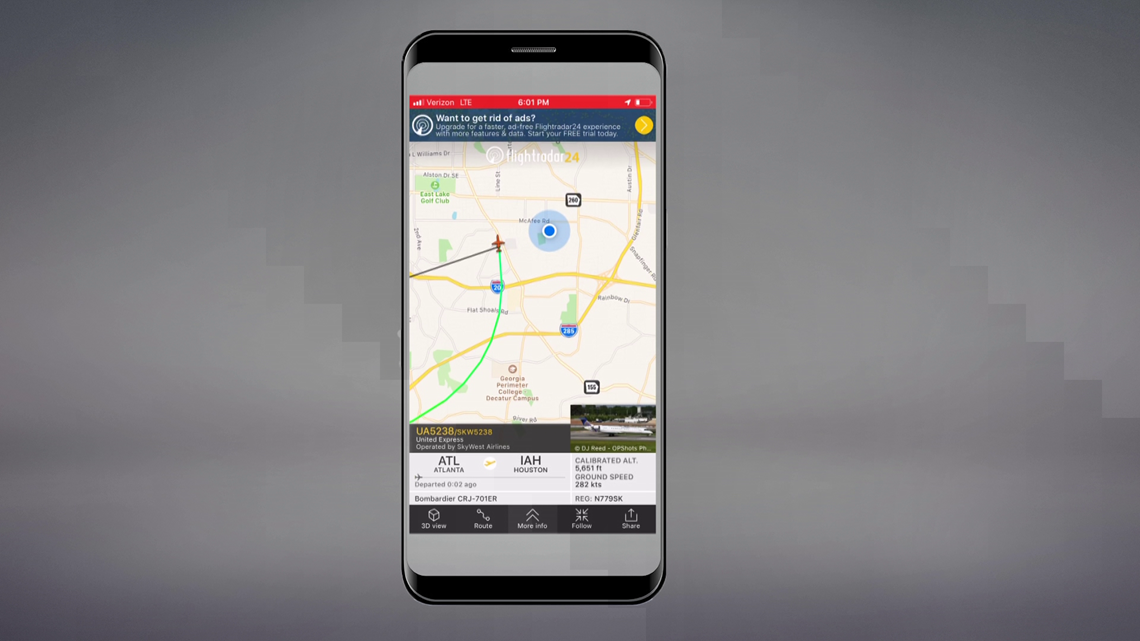 Cooper looked up and said, "To me that's not even the worst noise."
Other neighbors say the amount of jets flying above seemed more frequent than just last year.
"We moved in in September of last year and ever since we moved in I've progressively heard more and more of the airplanes coming around," Andres Hernandez said.
The Federal Aviation Administration (FAA) says there hasn't been a change to the flight path in two years. But Cooper says she doubts that.
"They never stop, I mean, you can come by anytime and they'll be here," Cooper said.