ATLANTA — Investigators hope a newly released image will shed light on an Atlanta missing person's case that is over five decades old.
Murrill's disappearence
Family members told the NCMEC that a neighbor saw Murrill playing outside before he got into a vehicle with a man.
He hasn't been seen since the NCMEC said.
When Murrill went missing, Atlanta Police initially labeled him as a runaway. Murrill's family disagreed with their findings, telling the NCMEC that he wouldn't have run away from home.
The 9-year-old was the youngest, adored by his three brothers and well-known in the community, according to the NCMEC.
Where was Harris Homes?
Harris Homes was initially a whites-only complex, but segregation was being enforced less by the 1960s. Murrill's home was off Sells Avenue, which runs along Dean Rusk Park and Ashley Collegetown apartments.
What Anthony Murrill may look like today
Law enforcement and the National Center for Missing & Exploited Children have worked together to develop a rendering of what Murrill may look like today.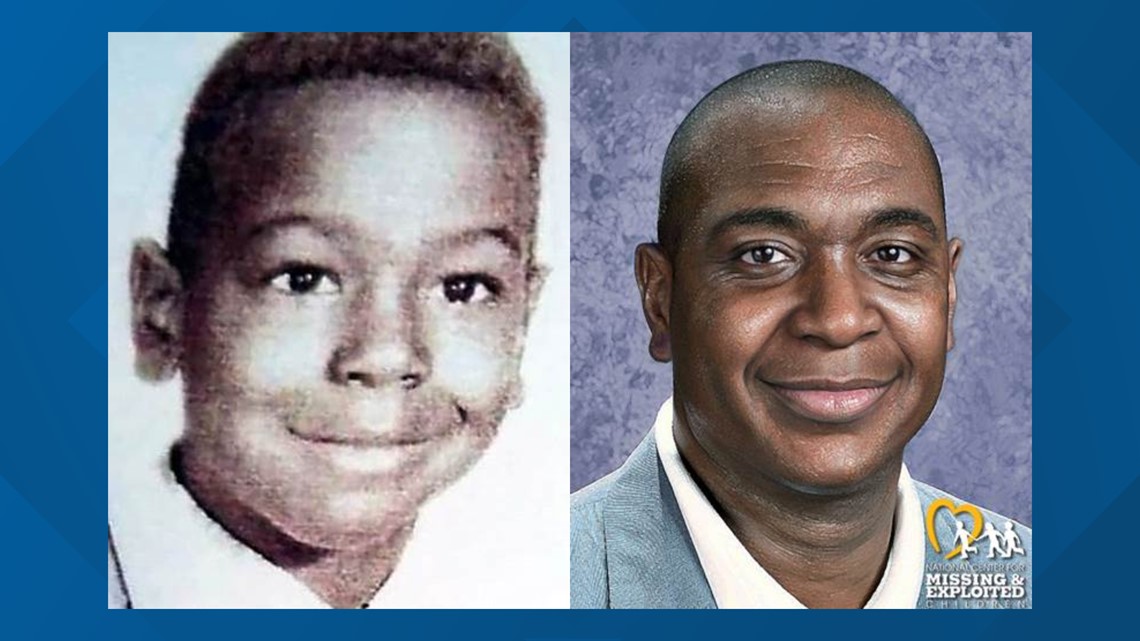 Forensic artists created the rendering at the NCMEC. If you have any information about the now 61-year-old, call the Atlanta Police Department at 1-404-577-TIPS or NCMEC at 1-800-THE-LOST (1-800-843-5678).