NEWNAN, Ga. — What began as a suspected case of loitering Sunday morning ended with a man being shot in the head and an active state investigation.
Around 2:20 a.m., a deputy with the Coweta County Sheriff's Office spotted a truck parked at the Newnan Crossing Shopping Center near the intersection of Bullsboro Drive and Newnan Crossing Boulevard. After radioing back to dispatch, he went to investigate.
That's where he confronted 34-year-old Nicholas Bolton, who the Georgia Bureau of Investigation said appeared to be asleep in the truck's backseat.
"The deputy identified himself and began speaking with Bolton," according to a statement from the Georgia Bureau of Investigation.
However, body camera video appears to show that Bolton refused repeated requests to roll down his window, to provide his license and, finally, to get out of the vehicle.
Body camera video shows also both deputies attempting to explain to Bolton that he was loitering and that he risked an obstruction charge if he didn't comply with their orders. But after getting in the front seat, Bolton suddenly started the truck, prompting the deputies to draw their guns and command him not to run.
The GBI report states and body camera video shows the truck speeding off, narrowly missing another deputy who had placed himself partly in front of it. At this point, no deputy had fired on Bolton, but they did get in their patrol vehicles and begin chasing him.
The pursuit didn't last long however, with a deputy disabling and spinning the vehicle with his own patrol car - also known as a Pursuit Intervention Technique (PIT) maneuver.
As another deputy pinned the truck from behind with his patrol car, the deputy in front got out with his gun drawn and fired a single shot that responding deputies say on body camera struck Bolton in the head.
In the video, he is seen slumped over but moving as deputies worked to make entry to the locked vehicle. Other body camera video shows deputies pull him out of the truck and begin rendering first aid. Bolton is making noises but not speaking at this point as they also work to handcuff him. He would eventually be taken to Atlanta Medical Center in critical condition.
The deputy who fired the shot, later identified as Deputy John Collins, said he fired because he believed Bolton was trying to drive his truck in the direction of another deputy. Ultimately no officers were injured in the incident.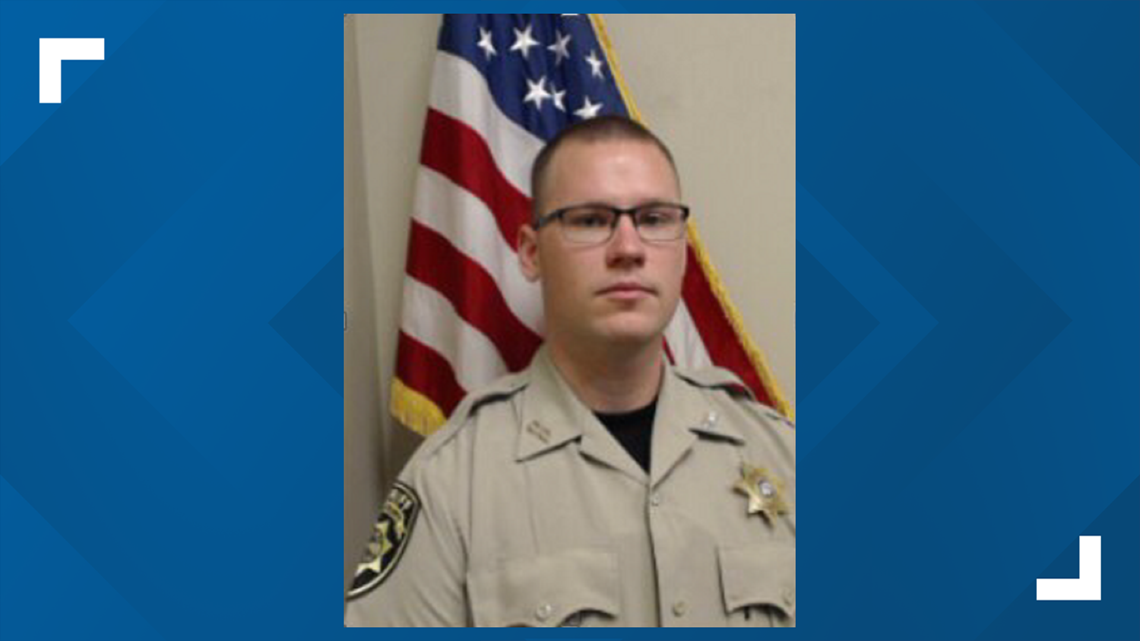 The Coweta County Sheriff's Office said in a release on Wednesday that they believe "our deputy's actions were necessary and justified."
Collins has been with the sheriff's office for 16 months, according to the department news release.
The GBI said their investigation is still open and that they will turn their findings over to the Coweta County District Attorney's Office for review once it's complete.