NEWNAN, Ga. -- A fire that killed an elderly woman and injured her grandson was ruled accidental by the Georgia Insurance and Safety Fire Commissioner Ralph Hudgens.
The fire sparked around 3:16 Friday morning at a home on the 2400 block of Highway 29 North, north of Newnan.
Hudgens said Ellinor Madrak, 91, died in the fire. Her grandson, Jeff Scott, 51, who is legally blind, escaped the fire with minor injuries.
Their home was destroyed.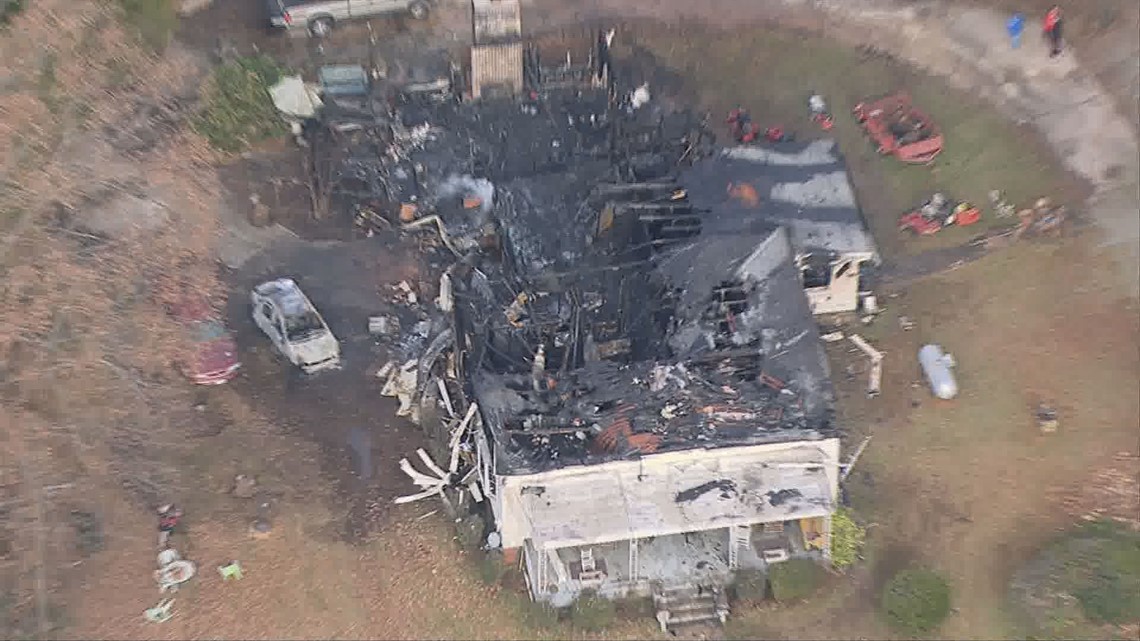 "A fire investigator with my office has determined that this fire started in the attic of the home and was caused by an electrical malfunction," Commissioner Hudgens said.
Approximately 25 Coweta County firefighters responded to the blaze.
Coweta County Fire Chief Deron Wilson said it took about 45 minutes to bring the fire under control, although firefighters remained on the scene for more than two hours, putting out hot spots.
This death is the 91st residential housing fatality in Georgia for 2017, according to the commissioner.