ATLANTA — A man was shot and killed by MARTA police after officials claimed he fought with them and later pointed a gun after them.
The man was identified Saturday as 23-year-old Osiris Bennett, according to the Fulton County Medical Examiner.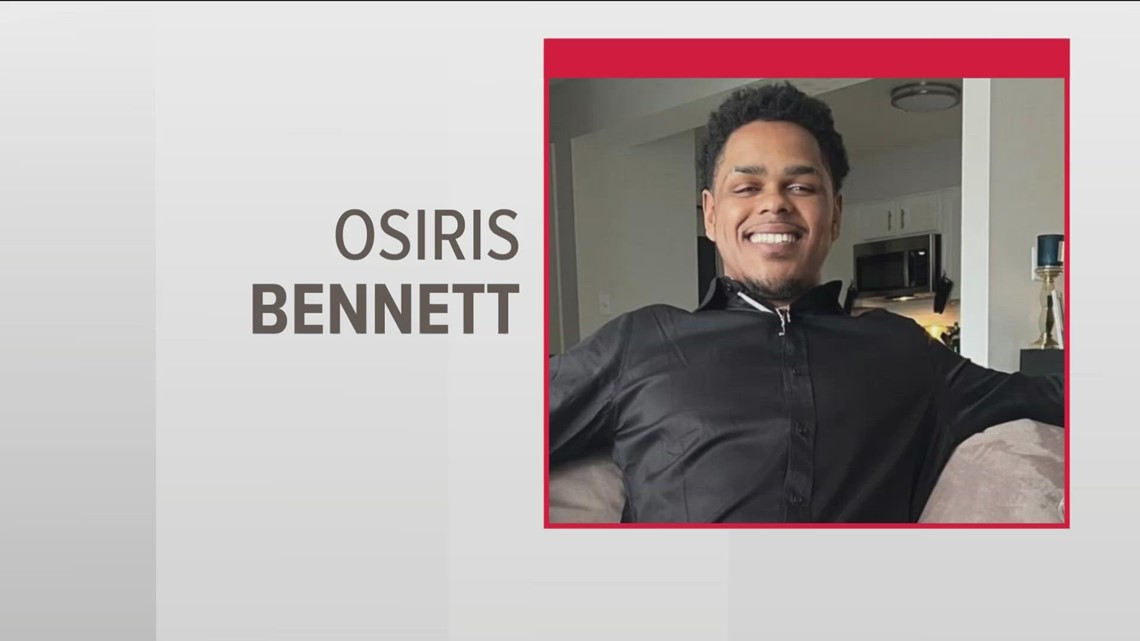 Georgia Bureau of Investigation looked into the incident and said that it started around 4:35 p.m. when officers were patrolling inside the North Avenue MARTA station on West Peachtree Street.
MARTA Police Chief Scott Kreher said on-duty officers not in uniform saw Bennett pull out what appeared to be marijuana, and he tried to smoke it as he approached the train platform on the escalators.
Officers said they went down behind him and flashed their badges while trying to present him with charges, accusing him of simple marijuana possession, according to Kreher. When they initiated the ticket, Kreher claimed, Bennett started to fight with an officer
The GBI reported that the man tried to escape and then fought with officers. They then said an officer deployed a taser, "but officers were unable to get the man into custody." That's when GBI claims he pulled out a gun, and MARTA police officers shot at the man. Police said Bennett died at Grady Memorial Hospital.
When Kreher initially gave his report, they said two officers wrestled Bennett to the ground, and during the fight, the man pulled out a handgun. He said the man pointed the gun at one of the officers, and another officer shot him.
No officers were hurt, and aid was reportedly given to the man while EMS arrived, as shown in photos from the bottom of the escalators.
MARTA shut down service to its North Avenue station on W. Peachtree Street NW in Downtown Atlanta due to law enforcement activity; the train service tweeted out on Friday afternoon.
GBI has investigated 15 shootings involving law enforcement so far this year. This is the second shooting GBI is investigating with MARTA Police Department.